Full-Service Junk Removal Services in Bloomfield, NJ
Nobody likes to haul away junk—other than the professionals at Rocket Junk Removal, that is! So if you're putting up with clutter in Bloomfield, NJ, and you'd like it to go away immediately, give us a call. Our team will gear up for your appointment, then be there in no time!
LOCAL JUNK REMOVAL IN BLOOMFIELD, NJ
The name of Bloomfield, NJ dates back to the Bloomfield Presbyterian Church on the Green, which in turn got its name from the commander Joseph Bloomfield. As you can already see, this township has a rich history, but you can only look towards the past when you've cleared the view. If piles of junk are piled up to your elbows, then this only becomes all the more difficult. With our junk removal services in Bloomfield, NJ, you won't only be able to spend more time learning about history, but you'll be able to look forward to the future, too.
However, before we can talk about removing your junk, we need to introduce ourselves! We are Rocket Junk Removal, a locally owned and operated junk removal business. We are proud to serve many different locations in New Jersey because when our neighbors need junk removal, we want to be the #1 choice. Make that choice today by giving us a call! You can even claim a same-day or next-day appointment when you do.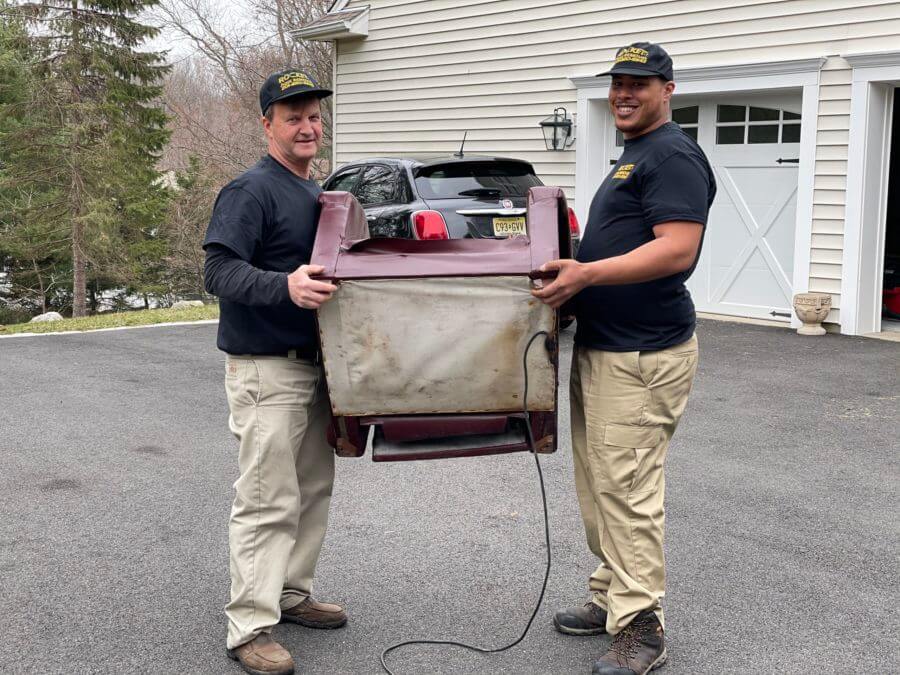 />
Why Rocket Junk Removal?
If you are thinking that the best way to haul away junk is by doing it yourself, then think again! The do-it-yourself process can be really painstaking thanks to all the various steps that have to be completed. Firstly, you have to pick up each piece of junk on the property. Then, you have to take it all to the curb for collection. Worst of all, if Bloomfield's trash collection services refuse to take all that junk, then you'll have to take it to a disposal site for yourself. If you want to skip all these hassles, then consider contacting Rocket Junk Removal instead!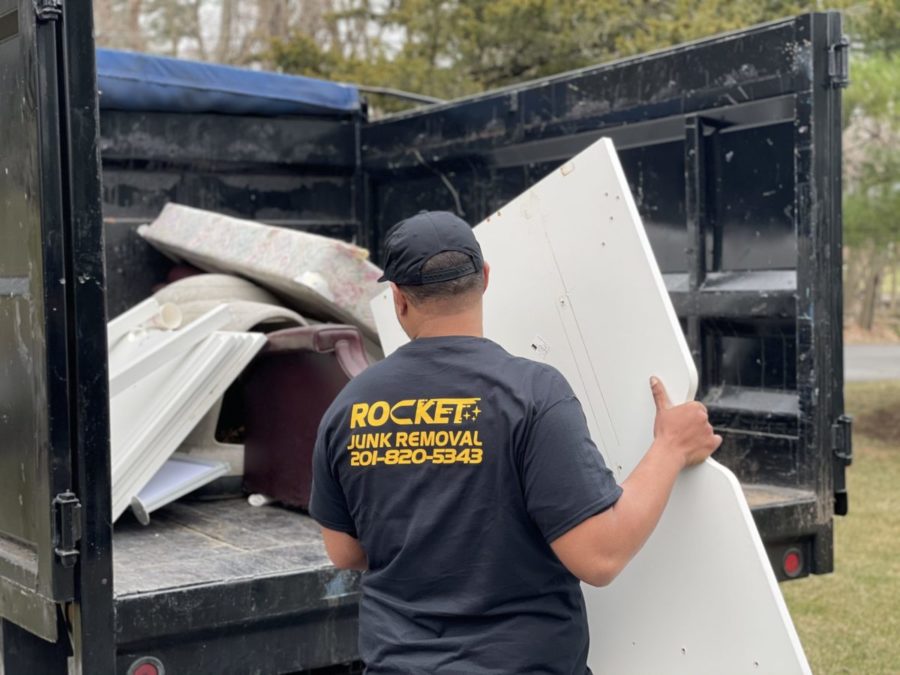 />
Bloomfield, NJ Junk Removal Experts
Try professional hauling services in Bloomfield, NJ when you have junk that has to go. Whether it's household belongings or commercial junk that you want to get rid of, we're ready to haul it! At the beginning of your appointment, we'll estimate how much junk there is, then figure out how much of our truck space it will take up. Then, we'll provide you with an upfront quote so you know what you're paying us before we've even picked up the first piece of clutter.
Additionally, you can get a same-day or next-day appointment if you contact us now! We'd love to hear from you, so why wait? Contact us online to send us a message via our website, or call us at 201-820-5343. Then, feel free to ask us any questions you might have about our availability, junk removal prices, hauling process, and more!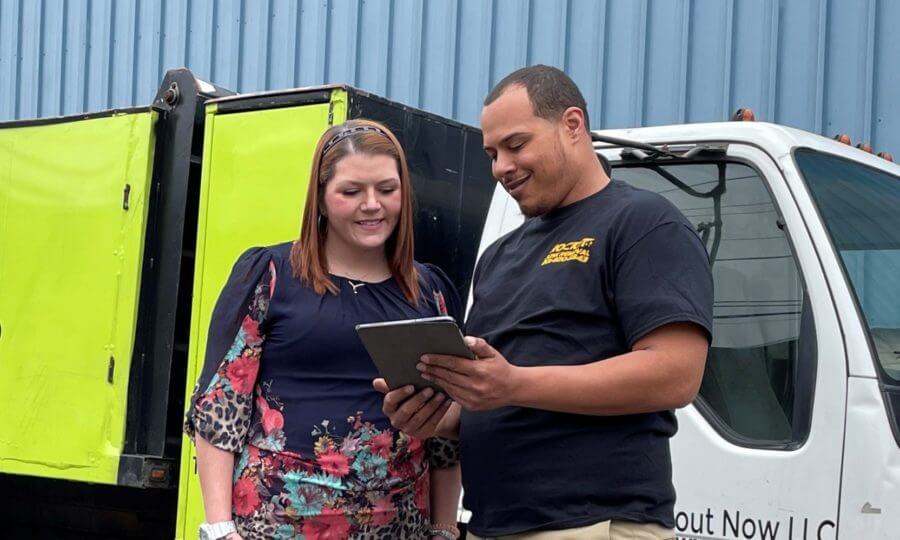 />
How Bloomfield Junk Pick Up Works
Junk removal services in Bloomfield, NJ begin with our timely arrival, so expect us fifteen minutes after we give you a complimentary courtesy call.
When we arrive, we'll ask to see all the junk we have to remove. That way, we can provide you with an upfront quote before we begin working.
If you like the price we tell you, then we can start hauling immediately. Our hardworking team works fast to make your junk vanish into our truck.
When the last of the junk has been hauled away, we'll sweep up, accept your payment, and take all the clutter away for disposal.
Carpet Removal Services in Bloomfield, NJ
Sometimes, during a clean up or renovation project, you'll come to the conclusion that the carpet has overstayed its welcome. When this occurs, contact Rocket Junk Removal for fast and reliable carpet removal services. That way, you won't have to discover how shockingly heavy a roll of carpet can be. When we arrive on-site, just show us the carpet in question, and we'll roll it up and haul it away. This process will take multiple team members, but don't worry because we'll bring everyone we need. What's more, we can also remove unwanted tack strips for you. So, if you're not planning on putting in new carpet, let us know, and we'll plan accordingly.
About Us
When residents, business owners, property managers, and all sorts of other people need junk removal services in Bloomfield, NJ, they turn to us. After all, we're always so excited to serve our community, and that's why we go above and beyond during each and every appointment. Additionally, you'll enjoy better prices because we are locally owned. Since we're not a franchise, we don't have to increase our rates to afford costly franchise fees! If all of this sounds good to you, then we sure hope you get in touch. Rocket Junk Removal is always ready to serve!
What Our Customers Have to Say
4.6 out of 102 reviews
SAVE $20!
When You Book Online
WHAT ARE YOU
LOOKING FOR?