Full-Service Junk Removal Services in Bloomingdale, NJ
Rocket Junk Removal is your helping hand when you need junk pick up in Bloomingdale, NJ! We can't wait to be at your service.
THE BEST JUNK HAULERS IN BLOOMINGDALE
Do you need full-service junk removal in Bloomingdale, NJ? Letting a crew of experts haul away your junk for you is a great idea because they can get the work done faster than you could've alone. And what better business for the job than Rocket Junk Removal?
We are a locally owned and operated business that aims to please. Our goal is to give you the best customer experience possible! That's why we're always friendly, courteous, and best of all, affordable!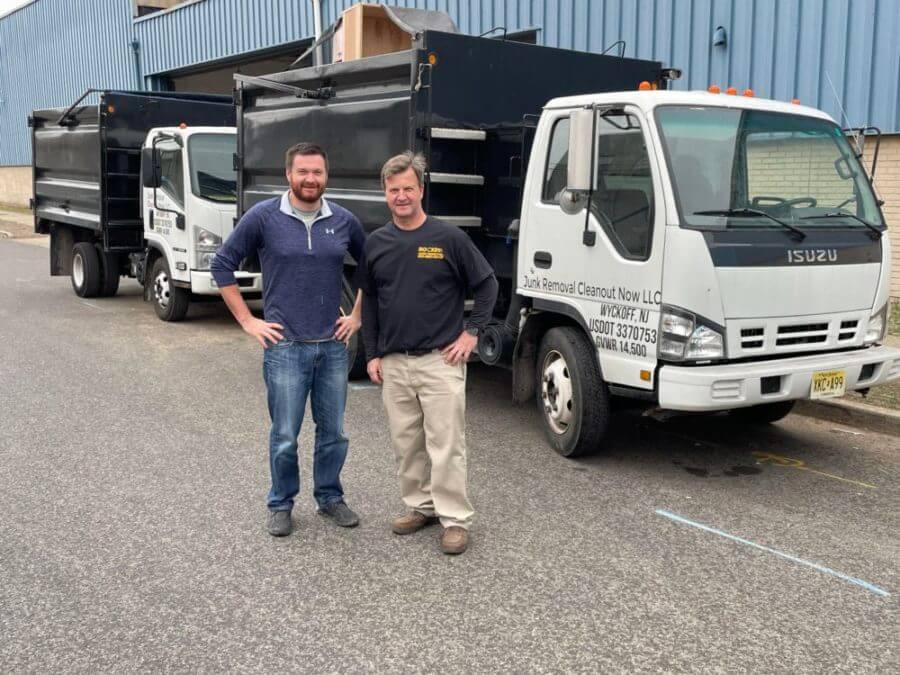 />
The Rocket Junk Removal Experience
Rocket Junk Removal puts the customer first. Everything we do is meant to make your junk removal experience better!
Your time is important, so we'll be there right when you need us to be. We also offer same-day and next-day appointments when you need them.
We are a full-service crew. What this means is that you won't have to do any physical labor. We haul all the junk away and dispose of it, too.
We're always happy to see you! You'll be able to tell based on the smiles on our faces. We love our customers and do our best for them!
After we've hauled away all your junk, we'll make sure we collected everything and even sweep up the floors for you as well!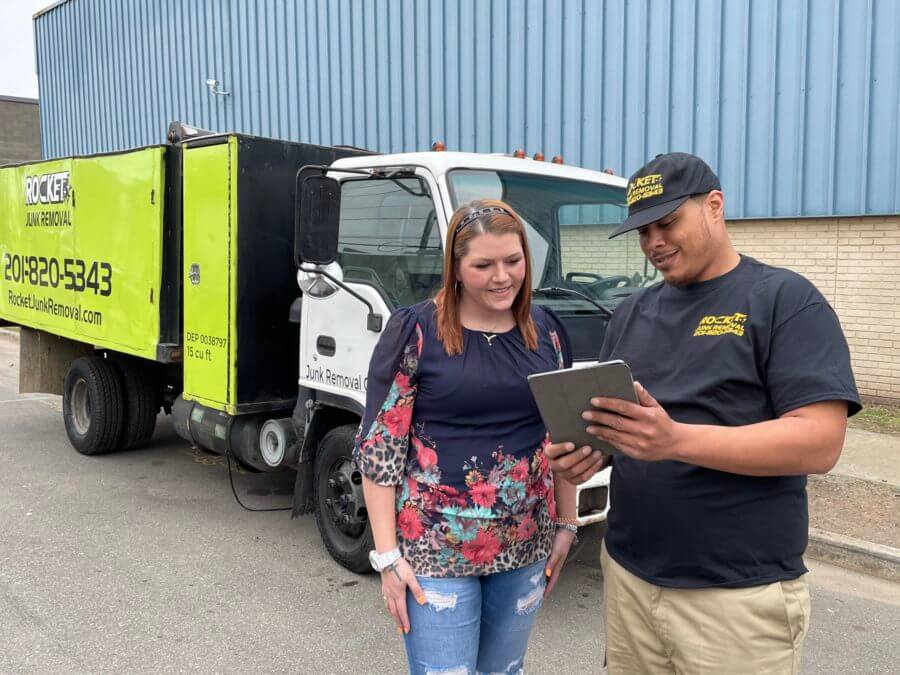 />
Upfront Quotes
With our upfront quotes, you'll know what you owe us at the beginning of your appointment rather than at the end.
Our quotes are based on volume. How much we haul determines how much you pay.
After you have looked over and approved our quote, the price is made permanent.
You will never have to fret over hidden fees or surcharges! We play fair.
Our Bloomingdale, NJ Junk Removal Services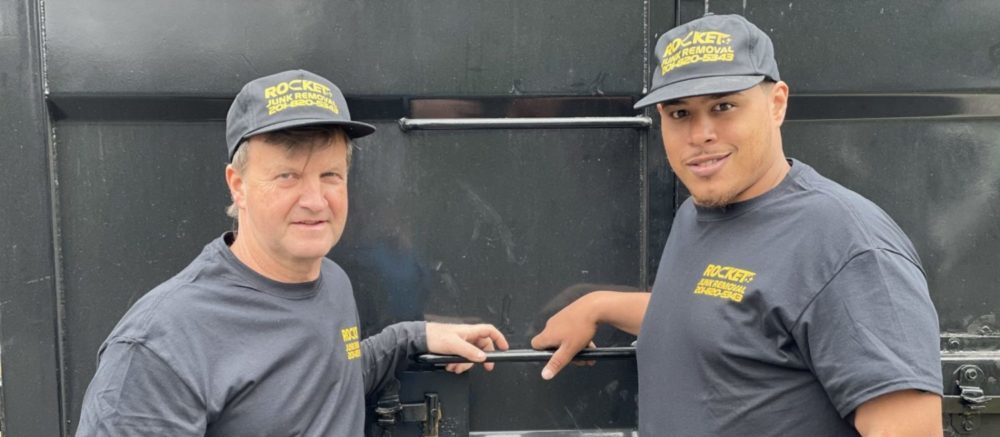 Items We Take
Carpets and Rugs
Clothing and Toys
Books and Magazines
Shelves and Cabinets
Old Decorations
Potted Plants
Bagged Trash
Recyclables
Old Tires
How Bloomingdale Junk Removal Works COURTESY CALL
We don't want you to be taken off guard when we arrive. This is why we give our clients courtesy calls whenever we're on our way. JUNK REMOVAL
Hauling junk is easy for us. That's because we've got tons of junk removal experience. You just kick back and enjoy the show!
Service Areas
In addition to Bloomingdale, there are many other service areas we provide junk removal to.
REVIEWS
4.6 out of 102 reviews
SAVE $20!
When You Book Online
WHAT ARE YOU
LOOKING FOR?