Full-Service Junk Removal Services in Little Falls, NJ
There's no need to stress yourself out trying to get rid of junk. By choosing Rocket Junk Removal, you can make your clutter disappear as simply as possible. Our easy removal process makes it so you don't even have to lift a finger. It's time you took the break you deserved!
JUNK REMOVAL SERVICES IN LITTLE FALLS, NJ
Little Falls, NJ is named for a waterfall near Beattie Mill. However, if you're tripping over junk at home or work, then you might be at risk of taking a little fall of your own. Need help removing that clutter? Then contact Rocket Junk Removal for fast and affordable junk removal services in Little Falls, NJ! Whether you need us to clean up at your house, office, farm, or rental property, we'll whisk away whatever junk you have in a flash.
Our local junk removal services are trusted by people all throughout your community for a reason. When it comes to service that saves both time and money for you, it doesn't get better than us! So give us a shout and let us know what we need to take off your hands. We'll be glad to work for you by today or tomorrow!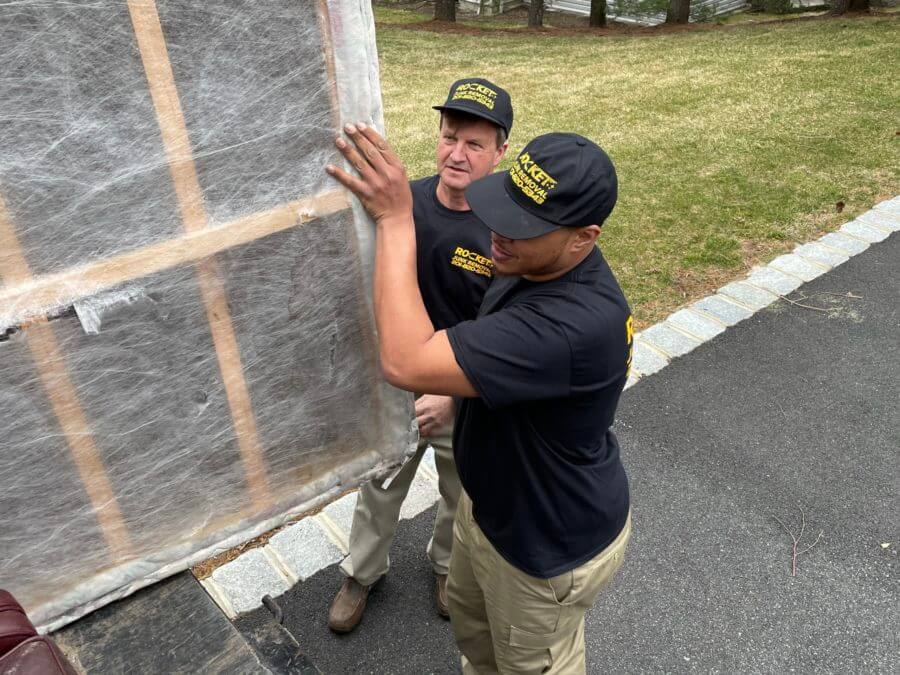 />
Why Our Junk Removal in Little Falls?
What do you need to get rid of? Old furniture? Broken, nonfunctioning appliances? Old clothes, toys, decorations, and kitchenware? Our junk and rubbish removal services are the key to getting rid of all this stuff and more. While it's true that there are other junk removal companies out there, the best around is Rocket Junk Removal for a variety of reasons. We're a hardworking, experienced crew. We are always positive and remove your junk with smiles on our faces. Best of all, we'll get the job done fast so you can get back to your day!
When compared to other junk haulers, we're the cheapest way to get rid of your junk. But why is that? You can thank our fair, volume-based rates for that. You'll pay a price that correlates with the amount of junk we remove from your property. Additionally, we never add hidden fees to your final bill. We are a locally owned and operated junk removal business, so we cost less to operate and cost less to employ, too!
Scheduling junk removal services in Little Falls, NJ is pretty easy, all things considered. Ready to get started? If so, click Book Now to access our online contact form. You are also free to call us at 201-820-5343. Whichever way you choose to request service, know that you'll be speaking with a friendly member of our team in no time at all!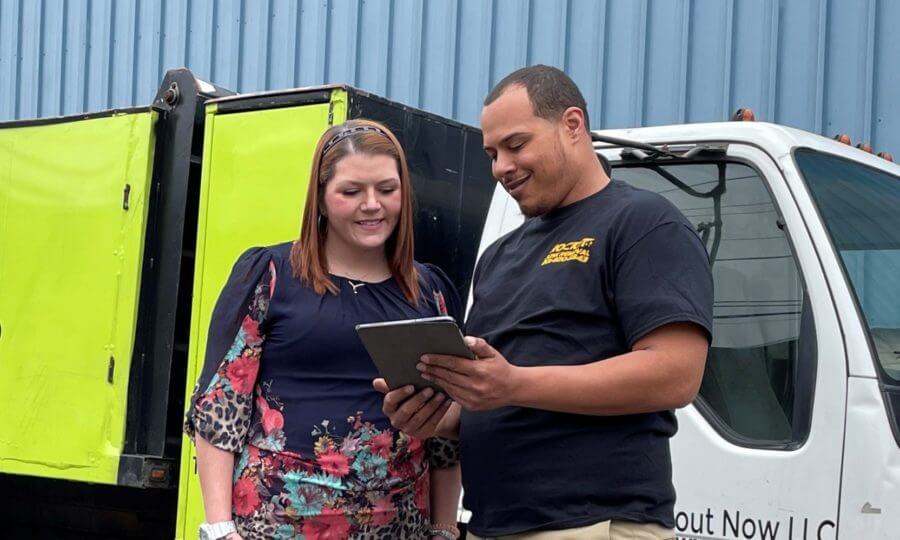 />
Our Little Falls Process
You can always rely on the Rocket Junk Removal team to arrive on time. We'll be there with a full crew, the tools needed for the work, and an empty junk removal truck.
We will take a look at everything you want to get rid of. After you accept our upfront quote, it's off to work with us. Watch as we haul away all your clutter!
After we have loaded it all onto our truck, we will make sure we didn't forget anything, then sweep up your floors to make your property extra tidy.
Finally, we will accept your payment and take your junk away for disposal. Any lightly used items will be donated instead of tossed out.
Estate Clean Outs in Little Falls, NJ
When a loved one dies and leaves their house behind to you, you've gained a lot of responsibilities. Namely, the responsibility of cleaning out their old belongings so something new can be done with the estate. We understand sorting through the earthly possessions of the recently departed is a big job with a lot of emotions attached. Allow us to help you manage these emotions with our estate clean out services. We will go from room to room, removing the items that you don't want to keep. These range from kitchenware and old decorations to old, unwanted furniture. We will work quickly so we can get out of your hair as soon as possible, too, because there are likely many other tasks on your agenda. However, we never cut corners!
About Us
Rocket Junk Removal is the #1 junk removal service in New Jersey for a reason. Our many customers have come to trust our professional team, their will to work fast without sacrificing quality, and our affordable prices with no hidden fees attached. Our junk removal services in Little Falls, NJ will make you satisfied, and that's our promise! Schedule an appointment today, and a crew of your neighbors will be at your front door before you know it. Just show them your junk, and they'll make it vanish. It definitely beats do-it-yourself junk removal, that's for sure!
What Our Customers Have to Say
4.6 out of 102 reviews
SAVE $20!
When You Book Online
WHAT ARE YOU
LOOKING FOR?