RV Removal Services
Getting rid of that old RV has never been easier. With RV removal from Rocket Junk Removal, our crew will have it gone in no time!
Expert RV Removal
Do you have an old RV that's taking up space on your property? Is it quickly becoming an eyesore that you're tired of having to look at each day? Instead of stressing about how to haul and dispose of your unwanted RV, hire Rocket Junk Removal for junk RV removal.
Though it can be hard to get rid of an old RV, letting it take up valuable space on your property is never a good thing! And having it sit uncovered and exposed to the elements will cause corrosion, which makes it a hazardous eyesore! Unused campers can also become prime space for critters.
With our camper removal services, you don't have to lift a finger. Our crew of hauling experts make getting rid of your old RV easy and hassle-free. No matter if your RV is inoperable or if you're upgrading to a new one, you can count on us to have it gone faster than you ever imagined.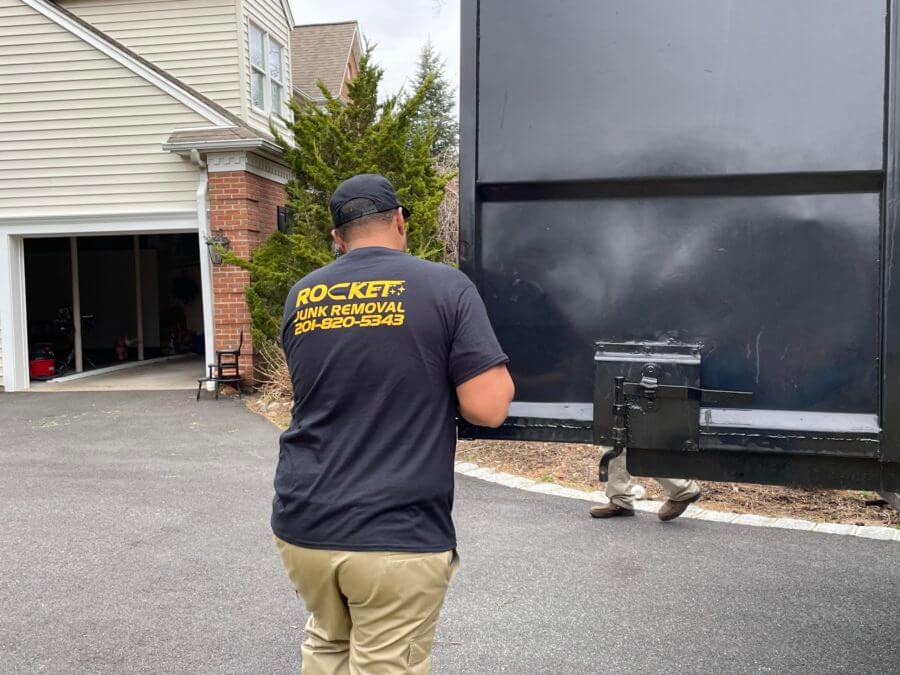 />
Why Us for RV Removal?
There are many reasons why Rocket Junk Removal is the best company the choose for RV waste removal service. We're a team of experts that know the ins and outs of junk removal. You can trust us to get rid of your old camper without damaging your property. We take on each project with a plan of attack and a smile on our faces.
Unlike others in the area, we provide a custom quote that is tailored for your project's needs. Because our quotes are based on volume, you don't have to worry about paying a set fee that may not reflect your needs. We also don't charge any hidden or surprise fees at the end. The price you agree to is the final price!
Most importantly, we offer responsible disposal. As a local company, its our priority to take care of the communities that we serve, as many of our crew members call them home! We recycle and donate as many items as we can instead of just taking everything to the landfill.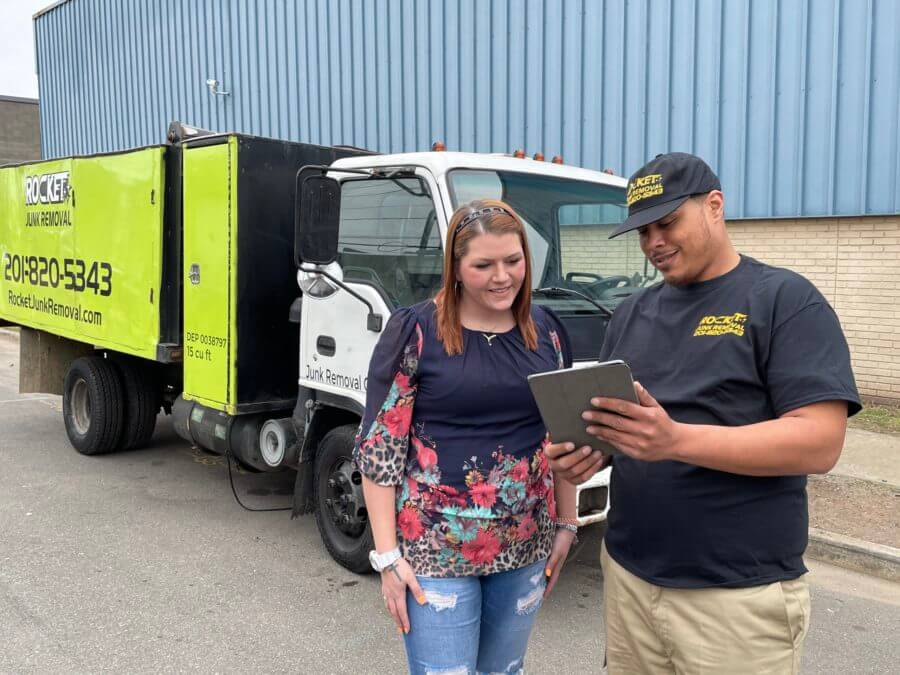 />
Our RV Removal Process
1. Contact the Rocket Junk Removal team to schedule an appointment. All you have to do is call us at 201-308-1774 or use our online form to get in touch.
2. We always arrive early! You'll receive a courtesy call from the crew when we're 15 minutes away.
3. We'll take a look at your RV and give you a volume-based quote. If you agree to the number, we'll get to work immediately. Meanwhile you can sit back and relax.
4. After we're done removing the RV and other components from your property, we'll confirm that you're happy with our work. You then pay us and we'll leave with your junk RV in tow.
Furniture Removal
For many people, RVs are like second homes. Chances are that your RV is full of all sorts of stuff, including furniture, appliances, and other items that make it a functional home. But before getting rid of your junk RV, you want to go through it to determine what items you want and which ones can be disposed of. While you may be able to handle the lighter items on your own, when it comes to heavy, bulky items like furniture, Rocket Junk Removal is here to help.
With our professional furniture removal, we remove, haul away, and properly dispose of any furniture that you no longer want or need. There's no item that we won't take! We have the manpower and equipment to get rid of couches, tables, chairs, beds, mattresses, and more. In our commitment to being eco-friendly and sustainable, we sort through your old furniture to determine what can be donated so that less items end up at the local landfill.
Ready to get rid of your old furniture? Call us at 201-308-1774 to schedule an appointment.
About Us
Rocket Junk Removal is proud to be locally-owned and operated. As a local company, each junk removal and hauling project allows us to do our part in keeping our communities and neighborhoods safe and clean. We're committed to sustainable practices to protect our landfills while giving new life to unwanted items.
When it comes to junk removal, you won't find another company that offers better customer service or prices. Our crews are always on time and you never have to lift a finger. We do all of the hard work so that you have one less thing to stress about.
Schedule an appointment today by calling 201-308-1774.
What Our Customers Have to Say
4.6 out of 102 reviews
SAVE $20!
When You Book Online
WHAT ARE YOU
LOOKING FOR?