Full-Service Junk Removal Services in Fairfield, NJ
Looking for a good business that does junk removal in Fairfield, NJ? Say hello to Rocket Junk Removal, a locally owned and operated business!
JUNK REMOVAL SERVICES IN FAIRFIELD, NJ
Need to get rid of junk in Fairfield Township of Essex County? While life is good in Fairfield, sometimes, junk happens. It's a natural part of owning a home or running a business. Sometimes, your basement is going to become cluttered, or your company is going to produce a lot of excess waste. When this happens, there's no need to throw your hands up and surrender. Instead, contact Rocket Junk Removal. Our junk removal services in Fairfield, NJ are available now.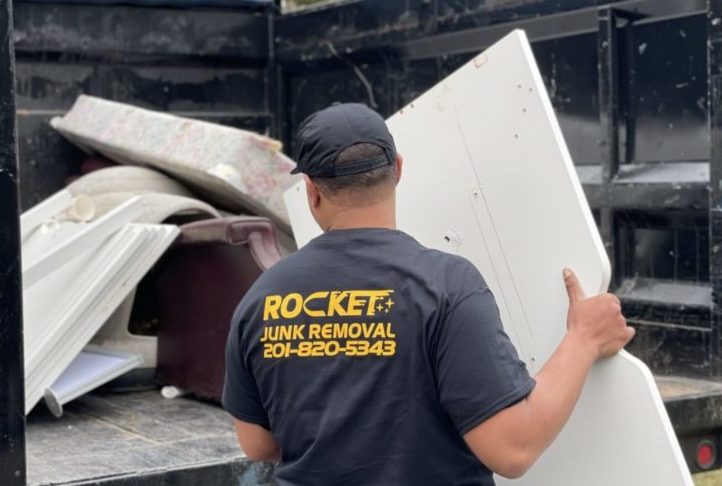 />
Why Rocket Junk Removal?
Everyone's heard of the junk removal franchises, but does that mean they should be your first choice? Potentially not. Consider the fact that the franchises have to use the same playbook in every region they operate in, and it becomes clear that they're not really concerned with delivering an experience that works for our community.
An example of this "failure to deliver" is the franchises' expensive prices. Since franchises have to pay the same high corporate fees no matter where they are, our New Jersey neighbors pay an unfair rate for the services they need. Choose local—and choose Rocket Junk Removal—to enjoy cool savings on similar services. The only difference is that our crew is friendlier and works harder, too!
Items we remove in Fairfield, New Jersey include furniture, appliances, clothing, toys, electronics, construction debris, and more! Whatever you have for us to haul away, remember that your local crew can serve you right. Rocket Junk Removal puts your satisfaction first. We won't be happy until you are!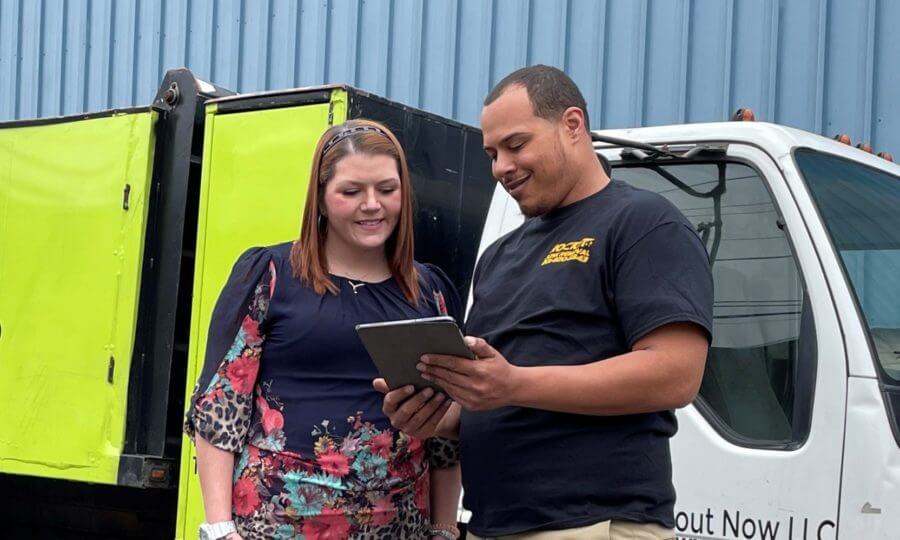 />
How Fairfield Junk Removal Works
Don't put your phone on vibrate, because we're going to give you a call when we're on our way, and you won't want to miss it!
After our arrival, we will estimate the volume of the junk you need us to remove. Next, approve our upfront service quote.
If you approved our quote, we can begin our work right away. Our team works quickly to load all your junk onto our truck.
Lastly, we will dispose of the junk. However, instead of throwing away reusable items, we will donate them to places like the Habitat ReStore.
Estate Cleanouts in Fairfield, NJ
A death in the family, an eviction, or a foreclosure might put you in a position where you have to clean out an estate. Chances are, your life was busy enough already without this added responsibility. If you don't have time in your schedule to clean out all the junk from a home, give us a call instead! At Rocket Junk Removal, we don't shy away from large jobs, even if it means decluttering an entire house. Let us know if there's anything you want to keep, and we'll set it aside for you first. Then, we'll go from room to room, hauling away everything we find. Even heavy objects like wardrobes and entertainment centers won't stop us! Our team consists of multiple professional haulers with the muscle required for these bulky items. Needless to say, we'll make that house clean and clutter-free in no time.
About Us
Rocket Junk Removal, New Jersey's top junk removal service, is preparing for blast off. Our destination: your appointment! We will be there on time with a friendly-faced crew that can't wait to serve you. We don't just work hard—we get the job done fast while treating you with the courtesy you deserve all the way through. Our goal is to give you a great junk removal experience that you'll want to recommend to your friends and family. We won't rest until your junk is gone and peace has been restored to your home, business, or other property. Call us, and we can haul your junk away as soon as today or tomorrow!
What Our Customers Have to Say
4.6 out of 102 reviews
SAVE $20!
When You Book Online
WHAT ARE YOU
LOOKING FOR?