Full-Service Junk Removal Services in Ringwood, NJ
Removing junk from your property doesn't have to be your job. If you need a professional junk pick up in Ringwood, why not get in touch with the experts at Rocket Junk Removal instead? Our team would love nothing more than to help you out!
JUNK REMOVAL SERVICES IN RINGWOOD, NJ
Ringwood, NJ is a great community that is beautiful in all senses. With multiple private lakes, public parks, cozy neighborhoods, and other spaces to explore, there's always something to do here. However, if the only thing on your to-do list is DIY junk removal, you might be looking for a way out of this responsibility. At Rocket Junk Removal, we're here to help you get rid of unwanted household items, commercial junk, yard waste, and more. Just ask us about our junk removal services in Ringwood, NJ today!
The team at Rocket Junk Removal is prepared to help you out no matter how much junk you have for us to take away. Whether you only have one item or enough to fill up our truck, we can haul it! We're the junk and rubbish removal company you can rely on for any kind of job, Monday through Saturday!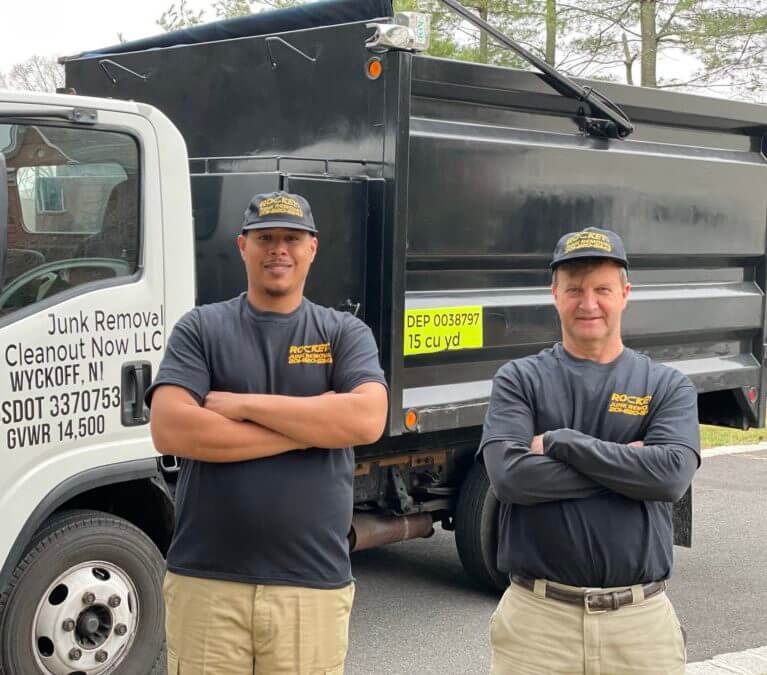 />
Why Our Junk Hauling in Ringwood?
Let's be honest—do-it-yourself junk removal can be a real pain. Most of the time, the only person you'll be counting on is yourself. This means all the heavy lifting befalls you, which can cause strain as the job goes on. You may even encounter items that are too large to lift on your own, such as unwanted appliances. On top of this, you'll also have to find a place to dispose of all the junk at. This could wind up consuming your entire day off—if not two! Don't want to deal with all this stress? If so, try our junk removal services in Ringwood, NJ instead!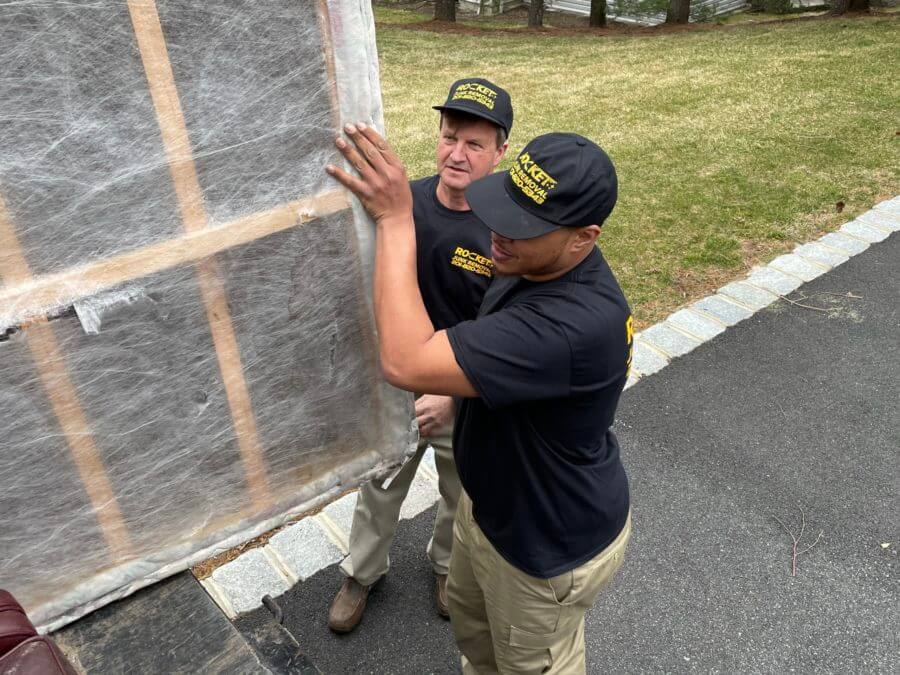 />
Ringwood Junk Removal Experts
Whether you're near a lake house or an apartment building, we'd love to remove your junk. Unlike the many "big box" businesses that haul junk, we are not a franchise. Instead, we are locally owned and operated. Because we don't have to pay franchise fees, we can offer more affordable junk removal than our competitors can. You'll love our volume-based prices with no hidden fees attached!
Scheduling junk removal services in Ringwood, NJ is easy, so don't be shy. If you need our assistance, we want to hear from you! Consider sending us a message via our website by clicking Book Now. Or, you can call us at 201-820-5343 to speak to a member of our team. If you want an appointment right away, don't forget to ask about our same-day or next-day availability. We'll be happy to put you in our earliest available appointment window!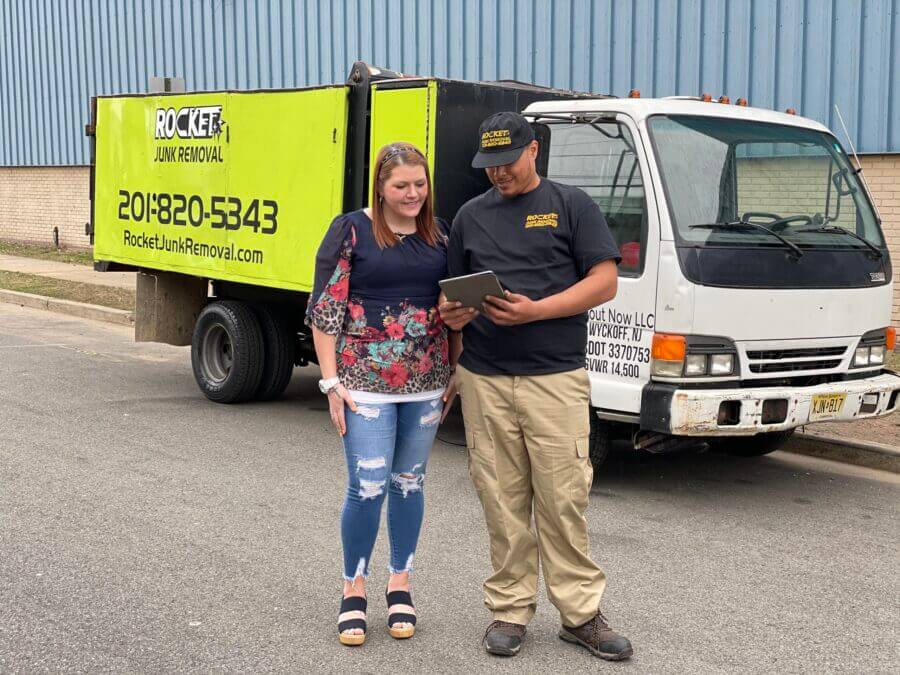 />
Our Junk Removal Process
The junk removal process begins with our arrival at your location. We are never late, and we will bring an entire team of friendly haulers that can't wait to help you.
We will take a look at everything that needs to be removed. Then, approve our upfront service quote so we can start hauling everything away.
Our crew will remove any junk that you told us about. Once it's all in the back of our truck, we will also sweep up behind ourselves. No mess, no stress!
Finally, we will accept your payment and dispose of your junk. We prioritize eco-friendly disposal, so count on us to recycle and donate whatever we can.
Clean Outs in Ringwood, NJ
Ringwood, NJ is the home of many attractive houses. Because of this, people are usually excited to move in. If you are moving out, dealing with a foreclosed property, or have a cluttered house on your hands for some other reason, the faster you can clean out the house, the sooner you can sell it. The good news is that professional clean outs are always available from Rocket Junk Removal. Our crew doesn't shy away from big clean out jobs, so if you need us to remove clutter from the basement to the attic, we can do it! Household items we can remove include clothes, toys, electronics, exercise equipment, old furniture, decorations, and so much more. We won't leave anything behind, and that's a promise!
About Us
There are a lot of different junk removal franchises out there. Unfortunately, the harsh reality is that in many cases, these franchises cost more than a local business does. That's why Rocket Junk Removal was founded—so clients in Ringwood and other nearby service areas could have access to the inexpensive local junk removal services they need. Of course, we're more than just affordable. We're also fast and friendly! Our crew works tirelessly without ever losing their optimistic flair. From start to finish, they'll treat you well, hauling your clutter away until it's all in the back of our truck.
What Our Customers Have to Say
4.6 out of 102 reviews
SAVE $20!
When You Book Online
WHAT ARE YOU
LOOKING FOR?