Full-Service Junk Removal Services in Wanaque, NJ
If you need top junk haulers, you need us for your junk removal services in Wanaque, N.J.
Professional Junk Removal Services in Wanaque, N.J.
Hey there, Wanaque! Rocket Junk Removal is here and ready to service you. We provide top-quality junk removal services in Wanaque, N.J. If you're looking for the best all-encompassing haul away service, you want to go with us! We do all the work from start to finish and leave owners with a clutter-free new space to work with.
Rocket Junk Removal is based in Wyckoff and takes care of projects all over New Jersey. From Teaneck to you, in Wanaque, we're here to help. With all of its greenery and foliage-filled scenery, a community that is proud of its heritage and supportive of hard workers. We're proud to offer our services in keeping Wanaque junk-free!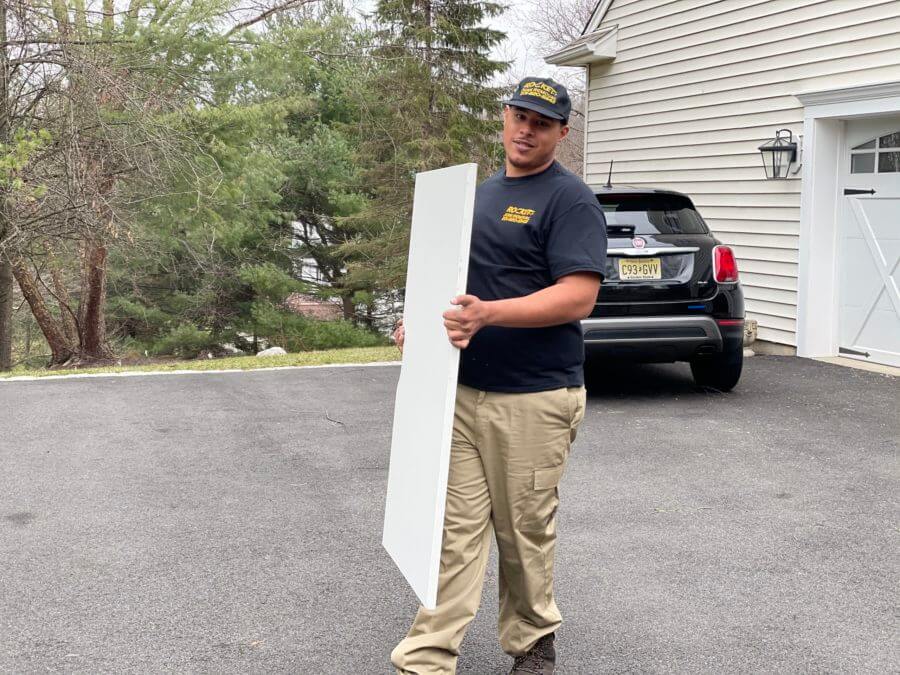 />
Why Choose Us for Junk Removal Services in Wanaque, N.J.
Our teams at Rocket Junk Removal are proud service providers. It's not all about making the next buck with us. We pride ourselves on outstanding customer service. Our employees are personable and happy to speak with you and assist you. What's more, we're skilled in the work we do. When you choose our company for your junk removal services in Wanaque, N.J., we come prepared. We'll have the right equipment and we'll haul away furniture and appliances safely. Plus, our full service means that we dispose of the refuse appropriately, too.
We're not like some other junk removal companies out there. Rocket Junk Removal recycles and donates. Fortunately, your unwanted items aren't just dropped off at the dump. It's important to us that reusable items can be made useful again. And furniture and appliances that are in good condition are made charitable for those who may need it. So we'll take the time to deliver every item to the right place.
Our company is official. We cover the important aspects of junk removal. We're insured and we practice safe procedures for junk pick up. We're still your local junk haulers though! Just search up "junk removal near me" and you'll find Rocket Junk Removal!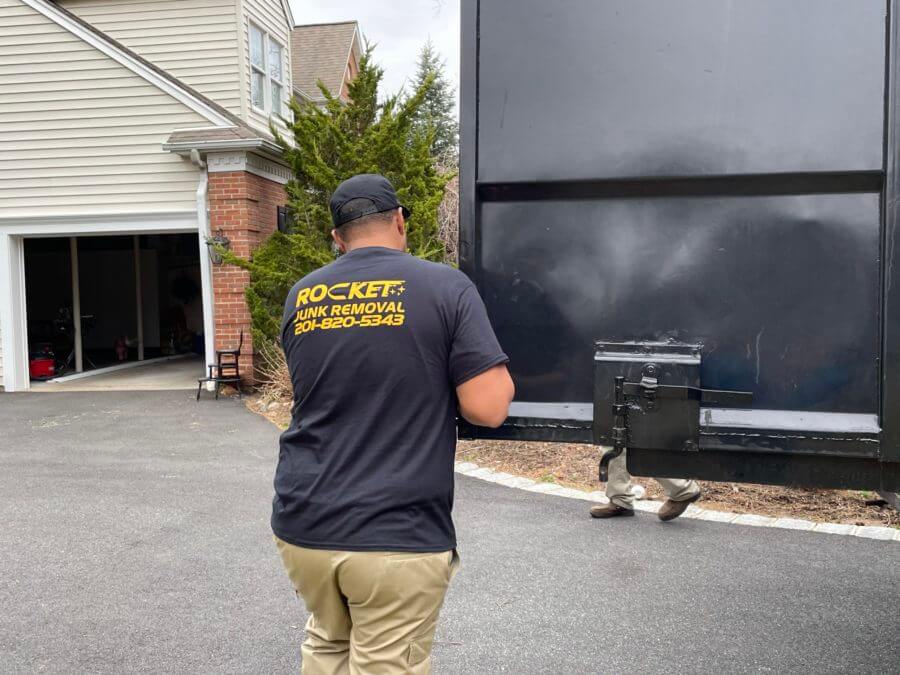 />
Our Process
Getting junk pick up with Rocket Junk Removal is easy!
Step 1:  Give us a call to schedule an appointment. Reach us at (201) 820-5343. Or, use our online booking system where you can easily choose a date and time for service. Our teams are conveniently available Monday through Saturday, 8am to 6pm.
Step 2:  Once you're scheduled, we'll arrive on-time for the appointment. We mean that you wont have to deal with delays or hour long time frames. And beforehand, one of our workers will give you a courtesy call to let you know we're on the way.
Step 3:  When we arrive, we'll check out your junk. How much furniture you need hauled, how many appliances, the amount of space we'll need in our truck to haul it away for you. This is how your junk removal cost is determined, and we'll give you an upfront quote before we get to work. At your convenience we accept multiple forms of payment for the service.
Step 4:  Lastly, sit back and relax. You won't have to lift a finger as the purpose of our full service is that you don't have to stress over the junk hauling process. Our crew will move, lift, and load up all items you need to get rid of using our safe and effective removal methods. We'll also sweep up when we're done to leave you with a clean, clutter-free space to use! Contact us today with any questions you may have about our services.
Appliance Junk Removal Services in Wanaque, N.J.
Most will find it challenging to move heavy appliances like stoves, refrigerators, washers and dryers. And that's because it is! Many things go wrong with heavy lifting, from bodily injuries to damage of property. The idea of doing it may seem feasible, but one slip with heavy appliances can put a hole in a wall or damage wood floors or railings.
When you use a haul away service to assist in these tasks, you save time, money, stress and energy! Rocket Junk Removal employees are proud movers. We do this for a living. Our crews are experienced in more than just appliance removal. Check out our services page to learn more about what we haul and what we do!
About Us
We're a New Jersey junk removal company. Our purpose is to help keep Jersey clean. Additionally, we want to provide a service that many people don't even know they need help with! De-cluttering, proper appliance and furniture disposal. These are things we know about. And they're things you don't have to handle on your own.
Get the word out, Wanaque. We can haul and dispose of items for boroughs like Fair Lawn, Hawthorne, Franklin Lakes and many more. And we're glad to provide junk removal services in Wanaque, N.J. as well!
When you work with Rocket Junk Removal you're working with trained professionals. We adhere to an efficient process. One that includes excellent customer service, firm quotes, reasonable prices, and hard work that you don't have to do! Call us today and have your space de-cluttered and looking new again.
What Our Customers Have to Say
4.6 out of 102 reviews
SAVE $20!
When You Book Online
WHAT ARE YOU
LOOKING FOR?