Full-Service Junk Removal Services
Choose Rocket Junk Removal for professional hauling services that truly stand above the rest!
JUNK HAULING SERVICES
If you have junk at your home, your business, or another one of your properties, then you're probably feeling stressed out. What's to be done with all that clutter? Should you try to remove it on your own? You certainly don't have to thanks to Rocket Junk Removal. We are locally owned in Wyckoff, and serving New Jersey clients like you is what we're all about.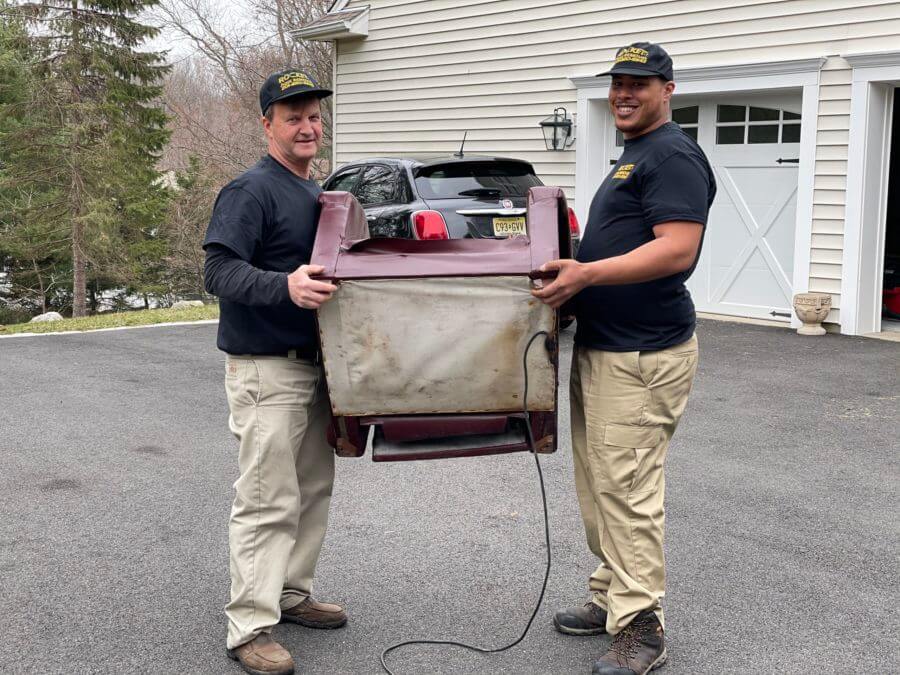 />
Our Junk Pick Up Process
Getting rid of junk has never been easier! Once we arrive for your appointment, we'll just follow the steps below.
Assessment. Let us know about everything you want us to haul away to get started.
Quote. We will let you know what we expect you to pay. Approve our quote next!
Hauling. After you've given us the go-ahead, we will happily carry the junk to our truck.
Disposal. Lastly, we will dispose of the junk, meaning we're all done here.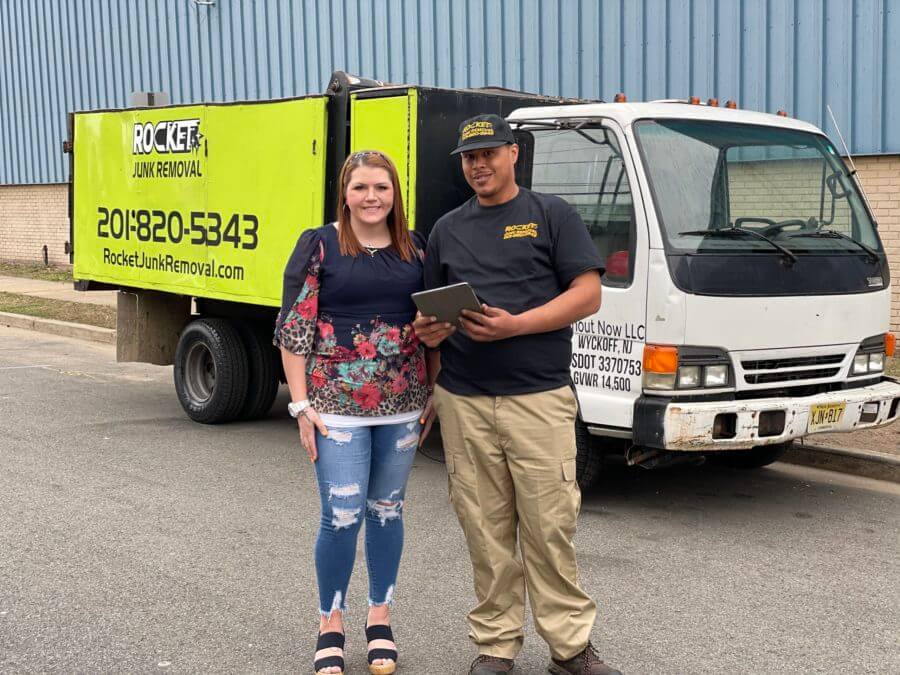 />
Cost of Junk Removal
Here's how we determine what you pay for our junk removal services.
First, we'll estimate how much truck space your junk uses up. This is the primary pricing factor.
Then, after calculating any relevant additional factors, such as extra labor, we'll quote you.
Our upfront quote represents the final price of the job. No hidden fees or surcharges!
Our Junk Removal Services Include…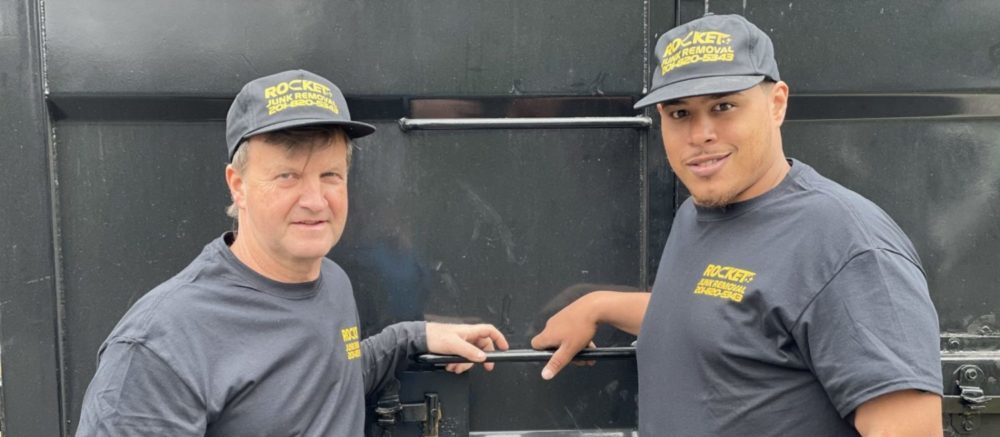 Items We Take
Old Decorations
Tools and Toolboxes
Doghouses
Clothing and Toys
Gardening Equipment
Cardboard Boxes
Bagged Trash
Dirt and Gravel
Exercise Equipment
How Our Junk Removal Works COURTESY CALL
Wouldn't you like to know when we're on our way? The answer is yes, of course, and that's exactly why we'll give you a call. SERVICE QUOTE
Of course, we want you to know how much you can expect to pay from the get-go. Our upfront quotes make it possible. JUNK HAULING
Finally, our full-service crew will haul away all your junk! It won't take us long to load it all into our truck.
Service Areas
Our junk removal is available in many different service areas!
REVIEWS
4.6 out of 102 reviews
SAVE $20!
When You Book Online
WHAT ARE YOU
LOOKING FOR?