Foundation Demolition Services
Looking for a crew of demolition contractors you can rely on to remove a foundation? You'll find them at Rocket Junk Removal, a local business near you. Our professional team is looking forward to being at your service!
PROFESSIONAL FOUNDATION DEMOLITION SERVICES
Every standing structure needs a good foundation if it is meant to endure the test of time. It's these foundations that allow them to put roofs over our heads without buckling under their own weight. Eventually, once the structure has finally reached the end of its life, you'll find a firm foundation resting beneath it. However, just as this foundation was strong enough to support the structure, it's also strong enough to resist your attempts to remove it. That's why our foundation demolition services are so helpful!
When you are struggling to get rid of a foundation, contact Rocket Junk Removal, a junk removal and demolition company that exclusively serves the state of New Jersey. Not only will we demolish that foundation for you, but we'll also remove the debris from the site. That way, passers-by won't even be able to tell there was anything there in the first place.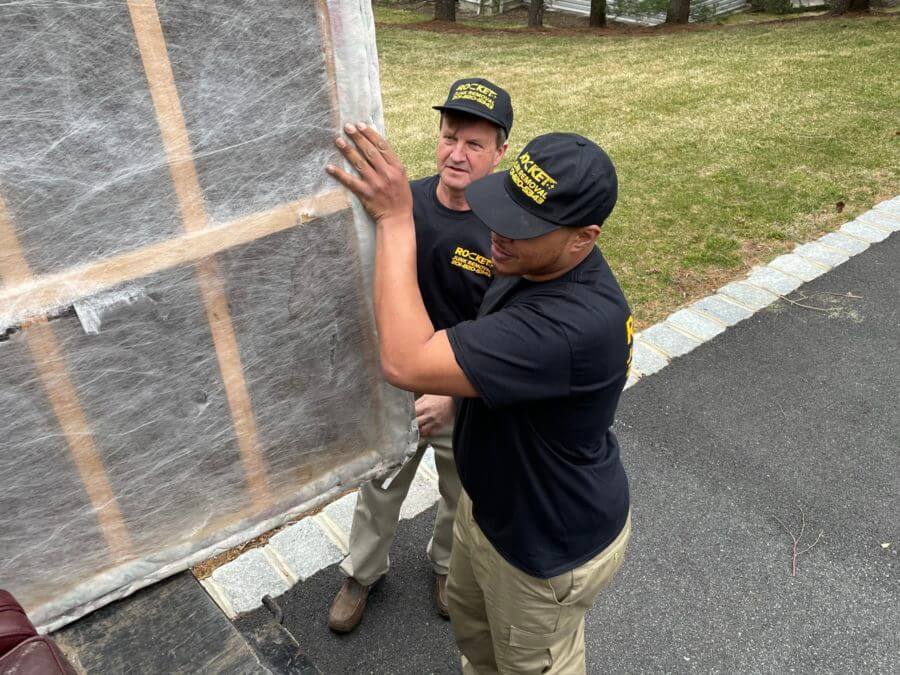 />
Why Our Foundation Removal?
Demolishing a foundation is hard work, and based on the fact that you're reading this page, it's probably work that you don't want to do for yourself. What this means is that you'll want one of your local demolition companies to handle it all for you. However, which one should you trust the most? Which one should be your final decision? By choosing Rocket Junk Removal, you'll choose a five-star-rated business that's been trusted by countless clients before you. We are fully trained and insured, and we've taken on many demolition jobs in the past, so we've got plenty of experience to boot. We can demolish a foundation for you or our name isn't Rocket Junk Removal!
We understand that removing foundations requires care and expertise, and we've got both of those things. We'll always make a thorough plan before demolishing your unwanted foundation—that way, we can avoid any and all hang-ups. We'll also bring all the tools we need for the work, so don't feel like you need to provide any equipment to us. Additionally, we've got plenty of truck space for any resulting demolition debris as well.
Scheduling foundation removal services couldn't be easier, so what are you waiting for? If you need an appointment, book one today! We can even get you started with a same-day or next-day availability window. All you have to do is either contact us online or call us at 201-820-5343. We hope to speak to you and learn more about your needs soon!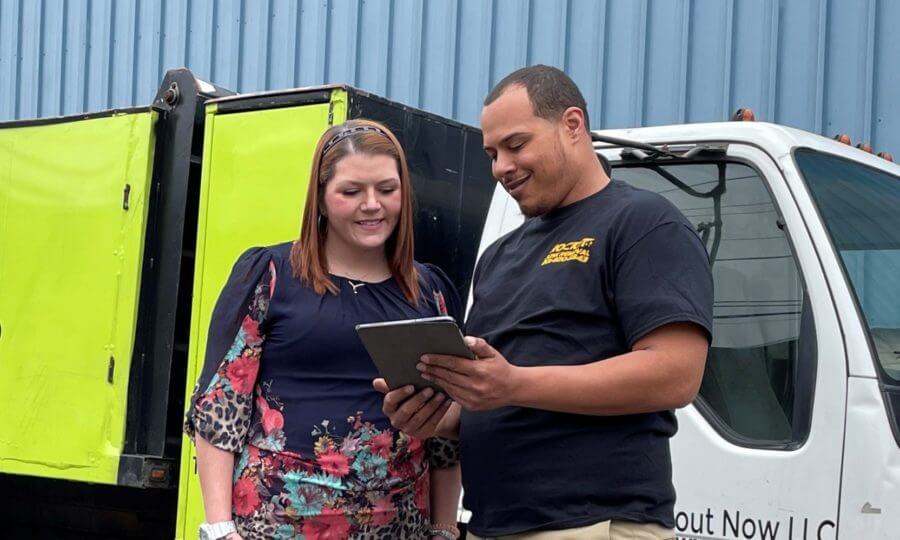 />
How Foundation Demo Works
At the beginning of your appointment, we will arrive on time with all the tools, truck space, and team members we need to successfully complete the project.
We will always provide you with an upfront service quote before we begin demolishing the foundation. Please, keep a safe distance as we work.
As we demolish the foundation, we will also fill up our truck with the resulting debris to keep your site from becoming a cluttered mess.
Once the demolition and debris removal is complete, we'll accept your payment and take the waste to a nearby disposal site.
Removing Concrete Foundations
Foundations need to be strong in order to last, and what stronger material is there than concrete? However, the strength of concrete can come back to bite you when it's time to remove it. That's because concrete removal is no easy task. If you aren't feeling up to this chore, leave it to the team at Rocket Junk Removal because removing concrete is one of our specialties. We've removed concrete slabs from beneath decks and hot tubs, so it's a sure bet that we can remove concrete foundations as well. It all boils down to the same principles: using the right tools, and using protective equipment, too.
When removing concrete structures, we primarily use sledgehammers to get the job done. Of course, this means that small fragments of concrete can sometimes burst outward. Because of this, we'll ask that you stay a safe distance away. We'll protect ourselves using eyewear, as well as ear plugs.
About Us
Rocket Junk Removal is New Jersey's premier junk removal and demolition business. Unlike our franchise-based competition, we are a locally owned and operated business. What this means is that we don't have to send a cut of our profits to a franchise owner far, far away. As a result, enjoy better prices by choosing us! And don't forget that our crew is comprised of people from your community. We're your neighbors, and we want to do our best for you. Whether you need foundation demolition services or something else, you better believe we're putting forth 100% of our effort!
What Our Customers Have to Say
4.6 out of 102 reviews
SAVE $20!
When You Book Online
WHAT ARE YOU
LOOKING FOR?