Hoarder Cleanout Services
If your living space is feeling less like a home and more like a dump yard, give us a call! Our professionals offer the most highly-rated hoarder clean outs in New Jersey!
The Best Way of Cleaning out a Hoarder's Home
For those that don't like to let go of things, a professional hoarder clean out service is the greatest method of keeping up the home's quality. And let's be honest, your home should be a clean and comfortable place where your mind can be at ease. At Rocket Junk Removal, we address hoard messes with top-rated hoarding clean outs in New Jersey! Our full-service crew efficiently works together to sort through and get rid of your unwanted junk on your terms. At your appointment, just point out what can go, and we'll handle the rest. That's right, you can kick back while we do the dirty work!
While other companies that clean out hoarder homes charge lofty prices for incomplete jobs, we match 5-star service with unparalleled pricing. With us, in fact, the cost to cleanout a hoarder's house is solely based on the amount of junk! And don't worry, you won't be seeing any hidden surprise fees from us. At your appointment, just show us what needs to go and we'll follow up with a free, all-inclusive quote!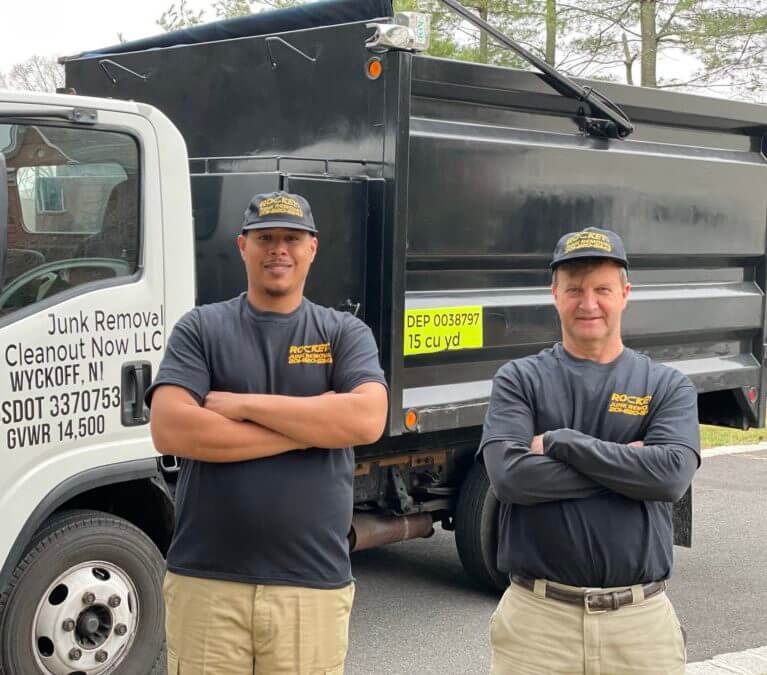 />
WHY US FOR HOARDER CLEAN OUTS?
Locally-owned Rocket Junk Removal gives you more things to love about our company everyday!
Accessible. Our doors are open everyday for hoarder clean outs in New Jersey! In addition to offering same and next-day service, we also cater to many locations in New Jersey.
Professional. Our crew has years of in-the-field experience and specializes in many commercial and residential services. By hiring only the best, we ensure a job well done!
Eco-Friendly. We don't absent-mindedly dump your junk. Our company prioritizes eco-friendly disposal methods like recycling and donating!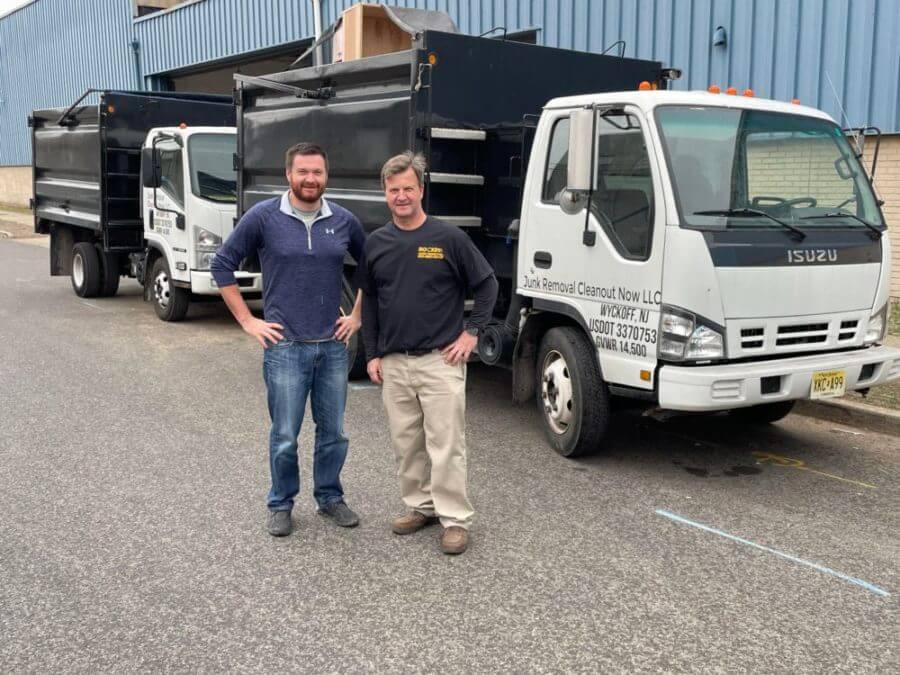 />
OUR PROCESS
First, let's get you scheduled. Just give us a call or book our team online!
As soon as our crew departs for your appointment, they'll give you a courtesy call to let you know.
Once haulers arrive, show them to your hoarded junk! That way, they can give you an accurate quote at no charge.
Finally, approve your quote so that we can get started on your hoarder clean out!
Old Clothing Removal
Getting rid of old, unwanted clothing is a great place to start in your hoarding clean out journey. And with our crew, you won't have to worry about the sorting and removal process! Once we arrive, just point us to the clothing items you're ready to part with. Then, we'll pile everything into bags and load it up! Of course, our hoarding clean outs in New Jersey always end with proper disposal, so you can rest assured that we're not just dumping your old clothes. After checking with you that we got all your junk, we'll head to a local donation center to give up some clothes! After all, just because something is junk to you doesn't mean it's not a treasure to someone else. By donating your items locally, we help your neighbors in need!
Paragraph or two that goes into the specifics of removing a specific item in that city. Should focus on a popular service, such as furniture, appliance, construction debris, yard debris, demolition, etc. What makes this item's challenges unique? Are there any considerations or special equipment required? Does the customer have to do anything on their part?
About Us
Have you ever wished there was a friendly and easy solution to cleaning out a hoarder's home? Well, now there is, and right in your neighborhood! Introducing Rocket Junk Removal, where all your junk removal concerns gets solved at a lightning speed and without a single miss. As a locally-owned and operated business in New Jersey, we offer a personal take to your service and check with you every step of the way to make sure you're satisfied. Our friendly haulers are here 7 days a week and always serve with smiles! Regardless of if you need hoarding clean outs in New Jersey or something else, you can expect 5-star service and unbeatable pricing.
Rocket Junk Removal takes measures everyday to ensure that all your junk is disposed of properly! That's because our staff plays a role in the community and cares about the areas that we love to serve. With the help of the right connections across our service areas, we are proud to recycle and donate clothing, furniture, and everything in between. That means that supporting our local company entails helping the environment, community, and local economy too! Who knew you could give back in so many ways without the effort?
Wondering if we cover your area? Our business is based in Wyckoff, but we bring our services to many other areas as well! Our services are available in Bergen, Essex, and Passaic Counties, encompassing many other locations, too. Allendale, Ramsey, Fairfield, and Woodland Park are just a few more specific examples! Of course, don't hesitate to call us so we can answer any lingering questions. Open 7 days a week, we're hard to miss!
What Our Customers Have to Say
4.6 out of 102 reviews
SAVE $20!
When You Book Online
WHAT ARE YOU
LOOKING FOR?