Full-Service Junk Removal Services in Totowa, NJ
Don't stress yourself out when you have junk that you need to remove from your property. You could always contract with us to get rid of that clutter instead. Rocket Junk Removal is proud to provide junk removal and hauling services to the people of Totowa!
JUNK REMOVAL SERVICES IN TOTOWA, NJ
Totowa, NJ has a little bit of something for everybody. You can head outside and enjoy the sunlight with a cozy walk at Westside Park. You can grab some hot Italian food at Spiga. If you want, you can even stay home with your family and enjoy a day in. Whatever the case, though, you probably don't want to handle DIY junk removal. Do you need junk removal services in Totawa, NJ? We can help.
Rocket Junk Removal is a professional junk removal company that keeps all parts of Totowa clean. We've removed junk from outdoor spaces like the park. We've taken away unwanted furniture and equipment from our local restaurants. What's more, we can declutter many other homes, businesses, and properties as well!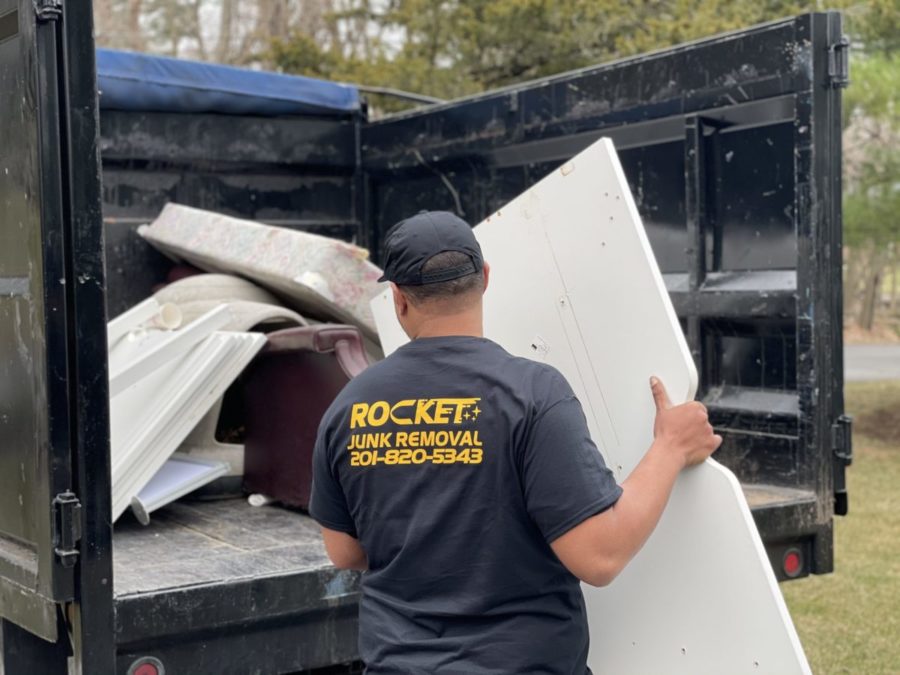 />
Why Our Totowa Junk Removal?
Have the local trash collection services rejected your junk? Don't flush your free time down the toilet by taking on a do-it-yourself junk removal project. Why do that when there is a fast and friendly source of local junk removal near you? Rocket Junk Removal proudly removes clutter for clients in many different service areas, including Totowa. How much junk do you need us to remove? A few items' worth? Or an entire household of it? In any case, expect to pay a fair price thanks to our volume-based pricing scale!
We are experienced junk removers that have just about hauled it all. Items we remove in Totowa include, but are not limited to, unwanted furniture, heavy appliances, clothes and toys, old decorations, and so much more! Whatever you have for us, count on us to do all the work. We are full-service, so all you have to do is sit back and relax while we make your mess disappear.
If you need junk removal services in Totowa, NJ, you should get in touch with us today! We even offer same-day and next-day appointments so you can receive the help you need as soon as possible. Contact us online to send us a message via our website. Alternatively, give us a call at 201-820-5343 to connect with a friendly employee now.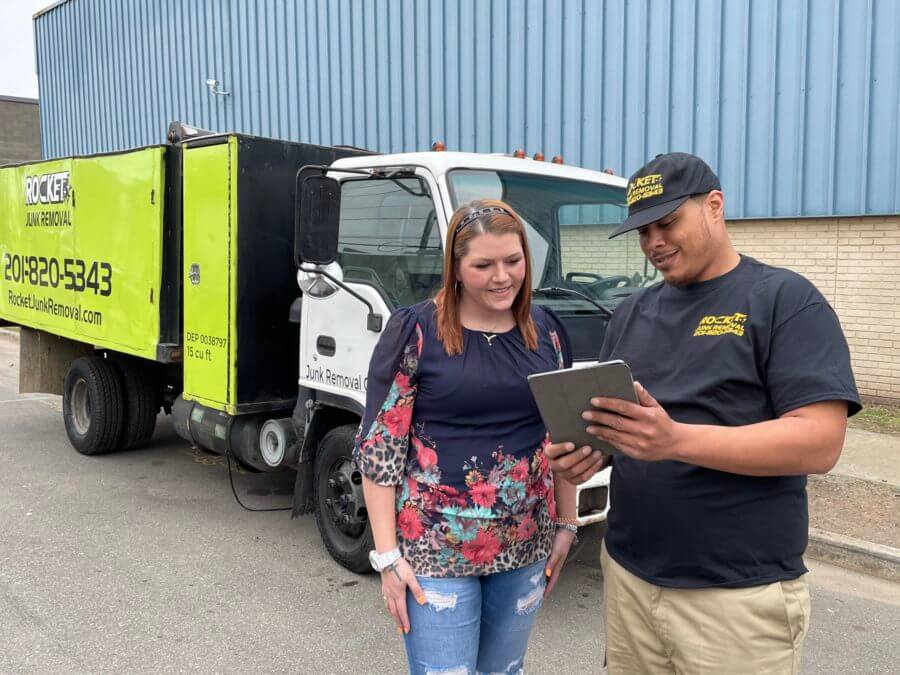 />
How Totowa Junk Removal Works
Your appointment begins with our timely arrival. Keep your phone's ringer on because we will give you a courtesy call when we are on our way!
After we have arrived, show us all the junk that has to go, then approve our upfront service quote. Just like that, we'll get to work.
We provide full-service junk removal, meaning you won't ever have to lift a finger during your appointment. Leave the hauling to us.
Finally, once all your junk has been loaded into our truck, we'll double-check our work, accept your payment, and depart at last.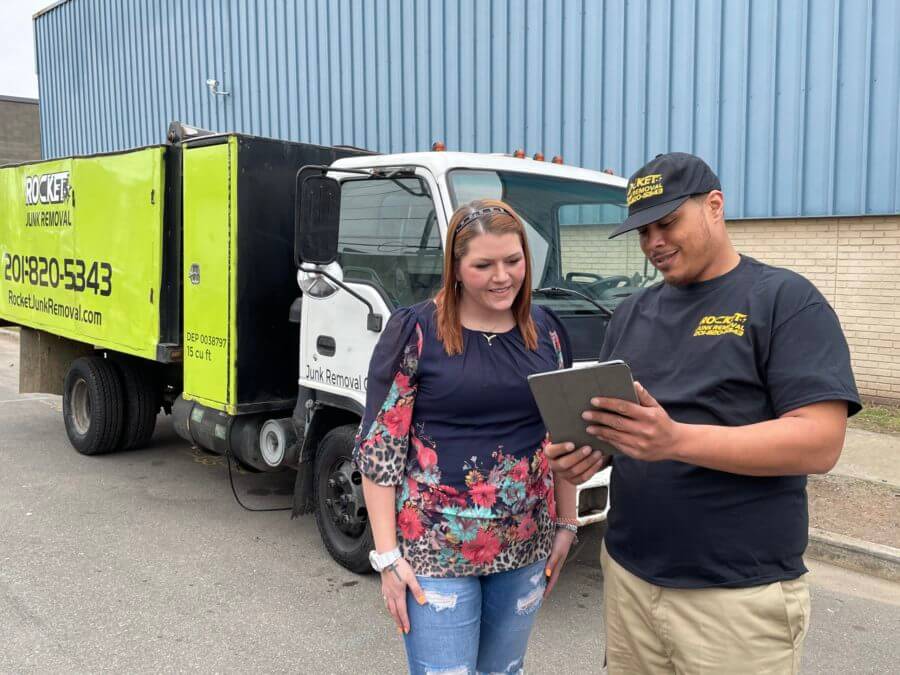 />
Yard Debris Removal in Totowa, NJ
Sometimes, your piles of junk aren't inside your property, but outside instead. That's right—we're talking about yard debris. This frustrating kind of waste seems to build up over time, slowly taking over your front lawn and backyard when you aren't paying attention. It comes in many forms, including brush, hedge clippings, dead crops, and of course, leaves and sticks that fall from your property's trees. Don't want to work outside? We can't say we blame you, especially if it's extremely cold or extremely hot outside. Don't worry, though. We won't shy away from this kind of work!
On the day of your yard debris removal appointment, we'll be there on time with an empty truck. Just let us know about all the yard waste that has to go. We'll whisk it away and load it onto our truck shortly afterwards! We can even take the most stubborn yard waste items that other companies might struggle with. A great example of one of these is a tree stump. Has your stump been sitting there for years? It's time to finally unearth it. We'll grab our shovels and start digging. Don't worry, because we'll fill in the hole when we're done, too!
About Us
Rocket Junk Removal is proud to be the go-to junk removal service in New Jersey! When you choose us for junk removal services in Totowa, NJ, we'll bring our professional, friendly crew and prepare to blow you away with a customer experience that can't be beat. How do we accomplish this? By staying positive and treating you like a neighbor rather than a wallet, we'll put you in a great mood from the start. Combine that with our fast pace and the way we make your junk disappear before your very eyes, there's no question about it. You'll walk away from us satisfied!
What Our Customers Have to Say
4.6 out of 102 reviews
SAVE $20!
When You Book Online
WHAT ARE YOU
LOOKING FOR?