Retail Space Cleanout Services
Upgrading or relocating your business? Choose Rocket Junk Removal for local retail space cleanout services.
Local Retail Space Cleanouts
No matter if you're replacing existing retail items, downsizing to reduce clutter, or moving to a new retail location and need to get rid of junk that you no longer need, this isn't a project that you want to do on your own. Commercial junk removal is a project that's best left to the pros. Whether you run a boutique, outlet store, or any other kind of business, you can count on Rocket Junk Removal to help with retail space cleanouts.
Chances are that your retail space gets plenty of foot traffic almost every day. This is why it's so important to keep the area clean and clutter-free for both you and your employees. Setting the right impression can have a lasting impact. But after years of being in business, you may have accumulated all sorts of junk and items that you don't use.
With our expertise, you can clean out your retail space while getting rid of things you don't need. In turn, you're able to free up space and make room for new things in the future. We have the muscle and hauling power to remove common retail items like inventory, fixtures, displays, boxes, and packaging.
Stop stressing over junk and clutter and let us handle all of the hard work for you. Call Rocket Junk Removal at 201-820-5343 and let's schedule service today!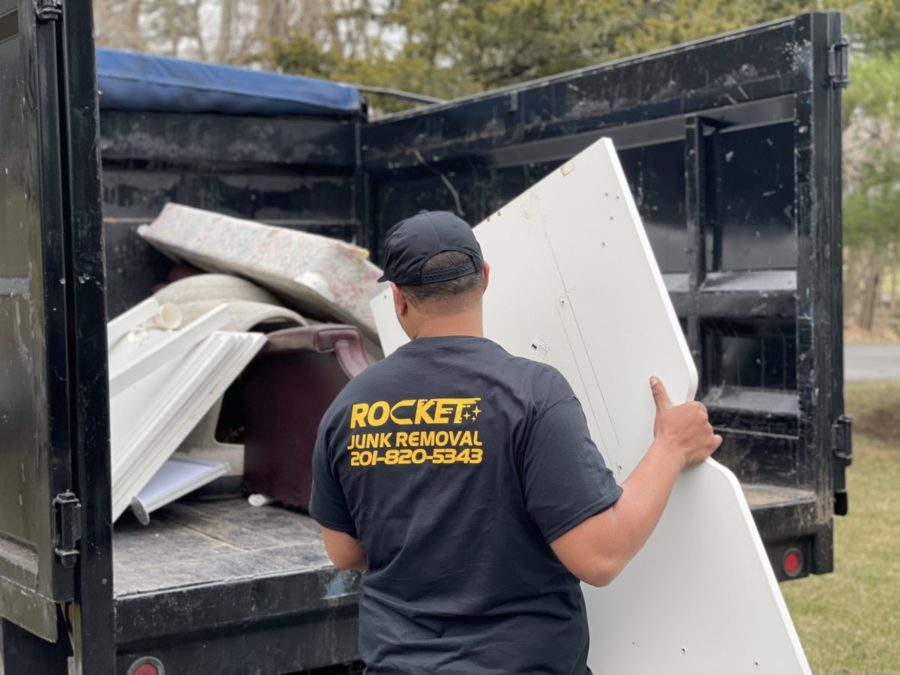 />
Why Us for Retail Space Cleanouts?
When you need retail space junk removal in Essex, Bergen, or Passaic County, Rocket Junk Removal is the company for you. There are many reasons why we're the go-to choice for commercial customers throughout the area.
First, we're professional and friendly. When you book our services, you can have total confidence that we provide top notch work. We keep you informed every step of the way. When it comes to commercial cleanouts, our name is one that you can trust.
We're also flexible and available when you need us the most. For jobs that need to be completed as soon as possible, Rocket Junk Removal offers same and next-day services. This means less waiting to transform your space into a clutter and junk-free zone.
Most importantly, we're locally owned and operated. As a local company, we value our customers and the services that we provide. Cleaning and decluttering retail spaces in the area means that we're doing our part to keep our communities and businesses clean and looking their best.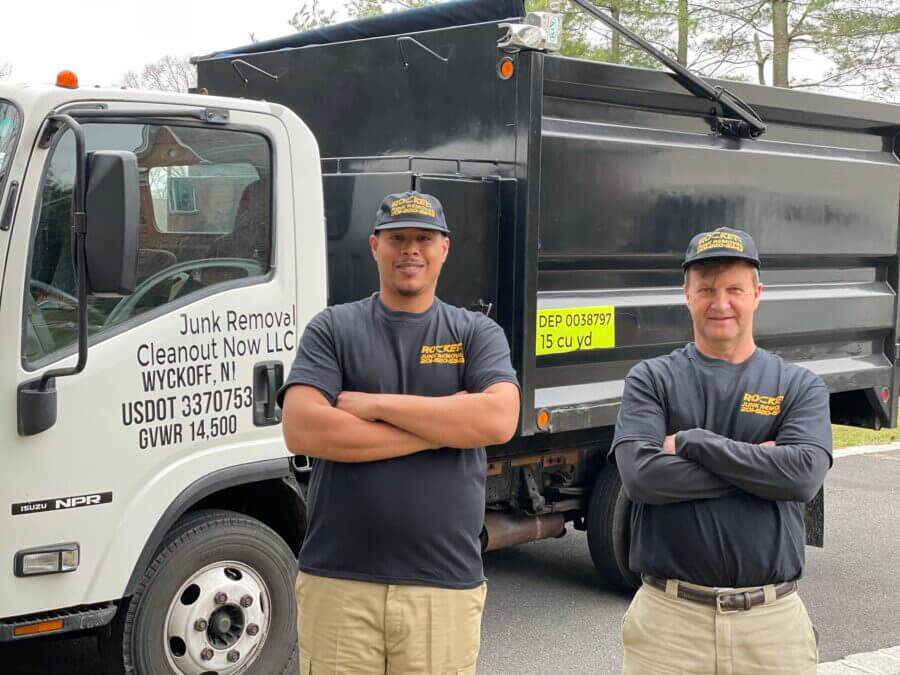 />
Our Retail Space Cleanouts Process
1. When you're ready to schedule commercial furniture removal or a thorough retail space cleanout, call the Rocket Junk Removal team at 201-820-5343. You can also get in touch using our online form.
2. Choose a time and date that works best for you and we'll pencil you in! On the day of your appointment, we'll give you a courtesy call to let you know that we're about 15 minutes away.
3. Once we arrive at the location, we'll discuss your project. You'll show us all of the retail items that you want removed, whether it's desks, clothing racks, or lighting. We will give you a volume-based quote, and if you approve, our crew will quickly get to work.
4. After all unwanted retail junk has been removed, we'll sweep and make sure that the space looks amazing. If you approve of the work, you'll pay us and we will be on our way.
5. In keeping with our eco-friendly practices, we strive to donate as many items as possible.
Commercial Junk Removal
Rocket Junk Removal offers full-service commercial junk removal for customers of all types. No matter if you own a restaurant, clothing store, or marketing firm, you can count on us for fast junk removal. With our services, you don't have to shut down your business and spend a whole day hauling away junk. Instead, you can leave this work to us so that you can focus on the more important things.
No matter how big or small the items are that you want to remove from your business, you can trust that you're in good hands. The crew at Rocket Junk Removal handles all of the planning, heavy lifting, and hauling. We navigate large items through doors and hallways with ease! Interested in learning more about our commercial junk removal services? Junk be gone with Rocket Junk Removal! Call today at 201-820-5343.
About Us
Retail items are typically large, bulky, and heavy. If you're looking for junk removal services from a trusted, customer-friendly business in New Jersey, choose Rocket Junk Removal. Our crew is experienced and equipped with all of the must-have items to make your commercial cleanout a breeze.
Because we're locally owned, our customers are our neighbors. This means it's even more important to tackle each project with pride and care. Since we aren't a franchise company, you never have to worry about hidden or surprise fees. We use volume-based pricing, which is fair and tailored to your specific project.
Get in touch and schedule services today by calling 201-820-5343 or fill out our online form.
What Our Customers Have to Say
4.6 out of 102 reviews
SAVE $20!
When You Book Online
WHAT ARE YOU
LOOKING FOR?