Deck Demolition and Removal
Removing deck boards, stairs, and railings isn't always simple work, so why not let local experts help you out? At Rocket Junk Removal, we're experienced deck removers because we've done this work time and time again. We're ready to do it another time for you, too!
PROFESSIONAL DECK DEMOLITION AND REMOVAL SERVICES
Partying on the back deck is all fun and games until a couple of rotten boards fall out of place. Let's face it—an old deck isn't the best place to host a backyard get-together because there's no telling when it's going to fall apart. If it's deck demolition and removal you need, then it's time to get it from the experts at Rocket Junk Removal. We are a local junk removal business located in Wyckoff, NJ, but when you need a small structure demolished, such as a deck, then we're ready to tear it down!
Obviously, it requires a certain amount of experience to tear down a deck correctly. Because of this, it's not a great job for a beginner, so why start learning this difficult process now? After all, our crew can finish the work quickly so you can save as much of your free time as possible. While we work, you can cook dinner, watch a movie, or do something else!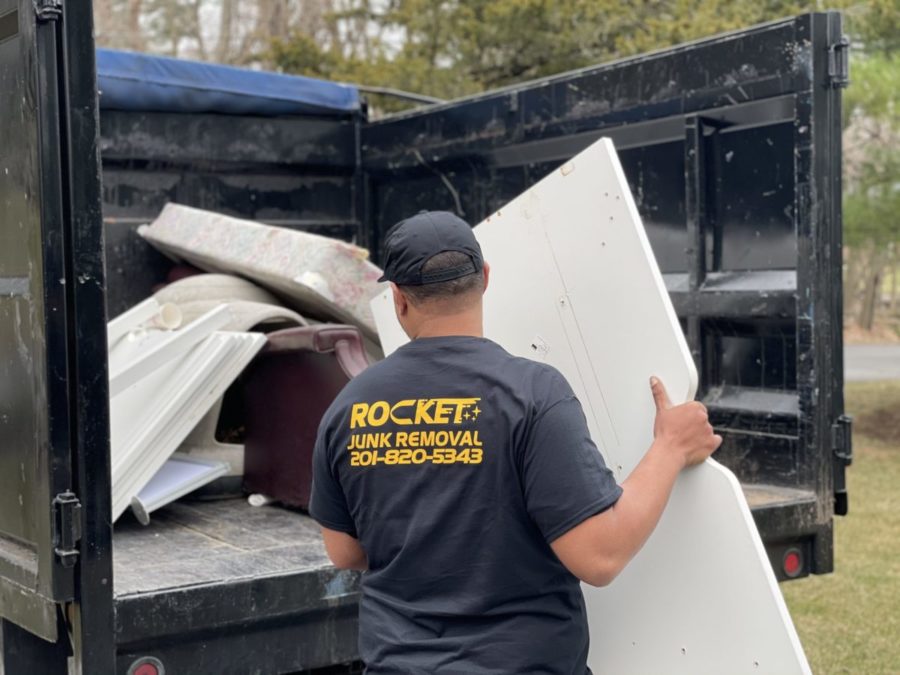 />
Why Our Deck Removal Services?
When you need a company that demolishes decks, make sure you choose one that's qualified for the job. The worst thing you could do is a pick a crew of amateurs that doesn't have insurance, and this is because they could try to hold you liable if something goes wrong. Rocket Junk Removal isn't just fully insured, but we're also experienced enough to ensure nothing goes wrong in the first place. We'll bring the right tools and the right team so that your deck can get removed in a flash!
We have more good news: the cost to demo a deck isn't so expensive after all. In fact, our deck demolition and removal cost is pretty affordable thanks to our pricing model. What you'll pay is based on the amount of labor we do, in addition to how much deck debris we haul away. The end-all is that our prices are better than the competition because we don't have costly franchise fees to pay. Another benefit of choosing a local business!
If you've had enough of that old shed, then it's time to get rid of it. Contact us online or call us at 201-820-5343 to schedule an appointment with us today. Then, let us know how big your deck is, what condition it's in, and where we can find it. That way, we can confirm your appointment details, so you can look forward to our arrival soon! We will be there right on time, ready to work and excited to meet you. We hope you're looking forward to meeting us as well!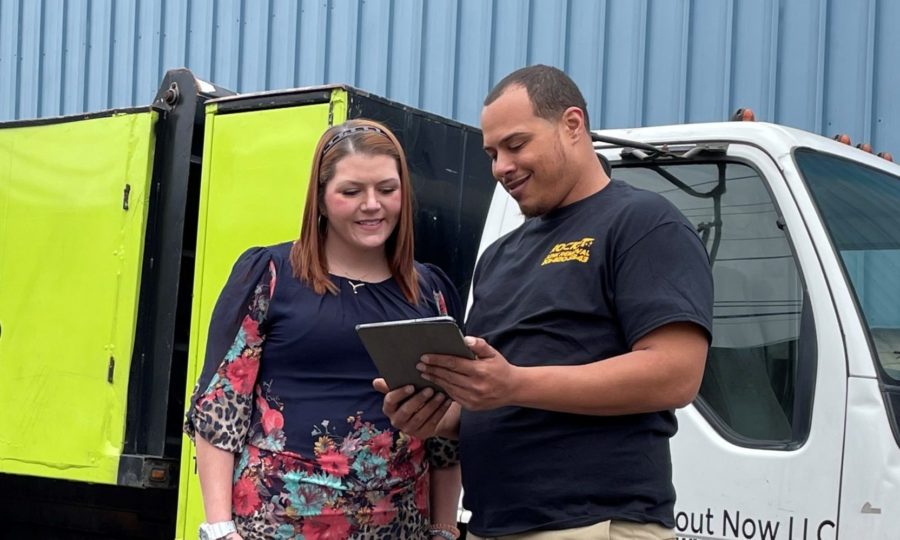 />
How Deck Demolition and Removal Works
We'll make sure we bring all the tools we need for your appointment, including pry bars, hammers, work gloves, and more!
Once we arrive, please let us take a look at the deck so we can determine the way best way to go about demolishing it.
Next, accept our upfront quote so we can start demolishing the deck. Keep your distance so that we can ensure everyone's safety.
We'll disassemble the deck board by board, then load all the debris onto our truck. Finally, we'll take your payment and go dispose of the debris.
Removing Junk Before Our Deck Demolition and Removal
It's very likely that you have some objects placed on your deck, so it's only logical that they need to be removed before we can demolish the deck. Of course, whether you want to keep these items or throw them away, the team at Rocket Junk Removal can help. After all, we are a junk removal company first and foremost, and because of this, it's not a problem for us to lend you a helping hand. Let's say that you have some deck furniture you need removed, such as tables, chairs, and umbrellas. Point at them, then watch as our team takes them away. We can also take potted plants, hanging decorations, and much, much more.
In addition, we can also remove an old grill for you, so if your backyard hamburgers aren't hitting like they used to, then maybe it's time to give up the grill. It's no hassle for us. We'll just load it onto our truck alongside everything else. Finally, while some of our team demolishes your deck, you can send some of our other crew members to clean up your yard. We are yard debris removal pros, so if you think your entire backyard could use some attention, then we'll make it happen. We can clean up branches, sticks, tree stumps, dead plants—you name it, we'll take it.
About Us
When you need deck demolition and removal, blast off with Rocket Junk Removal! We are a small business near you that loves doing junk removal and demolition work. Because we're truly passionate about what we do, expect us to be in good spirits from the beginning of your appointment to the end. We'll always be in a great mood, so we'd love to get to know you. Of course, if you've got other things to do, then we're totally fine working quietly until the job is done as well. Whatever you want from us, we'll make it happen. Let us earn your five-star review!
What Our Customers Have to Say
4.6 out of 102 reviews
SAVE $20!
When You Book Online
WHAT ARE YOU
LOOKING FOR?