Full-Service Junk Removal Services in Haledon, NJ
For fast and affordable disposal of your unwanted items, call Rocket Junk Removal!
Dependable Junk Removal Services in Haledon NJ
Even before its incorporation in 1908, the borough of Haledon has given a happy home to its residents. To this day, Haledon is a cozy, historically significant community that houses nearly 10,000 people. With all those people living in less than 2 square miles, you know for sure there's a lot of stuff in the town, from personal belongings to commercial items. Unfortunately, this means many people battle with junk, too! Fortunately, there's an easy solution when you need junk removal services in Haledon NJ!
Rocket Junk Removal is here! We offer a full suite of junk removal services for all your same day junk removal needs in Haledon! Whether you're dealing with unwanted furniture or a cluttered basement, our team has the expertise to handle it! Get in touch with the Rocket Junk Removal team to book your junk removal services today!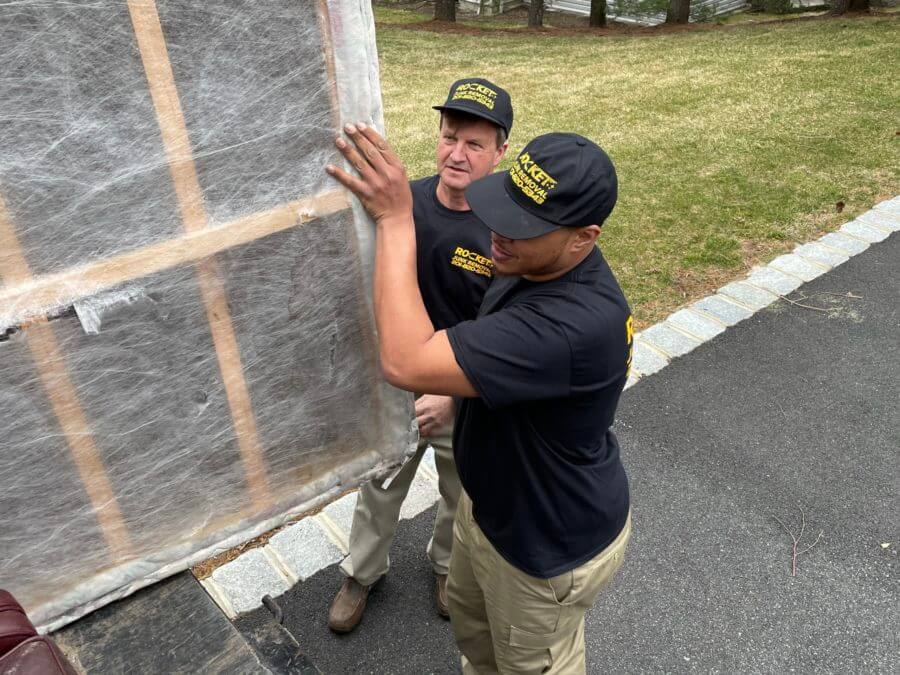 />
Why Rocket Junk Removal in Haledon?
Haledon, NJ is the home of New England history, such as the Pietro and Maria Botto house, now known as the American Labor Museum. This is an area that strives to protect its past heritage while building a great place to live and work for current and future residents. Rocket Junk Removal is here to make that dream a little more achievable!
With our eco-friendly junk removal practices, we do our part to preserve your personal space alongside our community at large! In addition, supporting a local business like Rocket Junk Removal is good for the local economy. We offer high-quality junk removal services and are also the cheapest way to get rid of your junk in Haledon. Rocket Junk Removal never charges any hidden corporate fees, meaning the estimate you see at the beginning of the day is the same cost you'll pay at the end. Our pricing is based on volume, so you always know you're getting the best deal possible!
Items we haul include:
Get in touch with Rocket Junk Removal today and get a free quote for your junk removal services in Haledon NJ!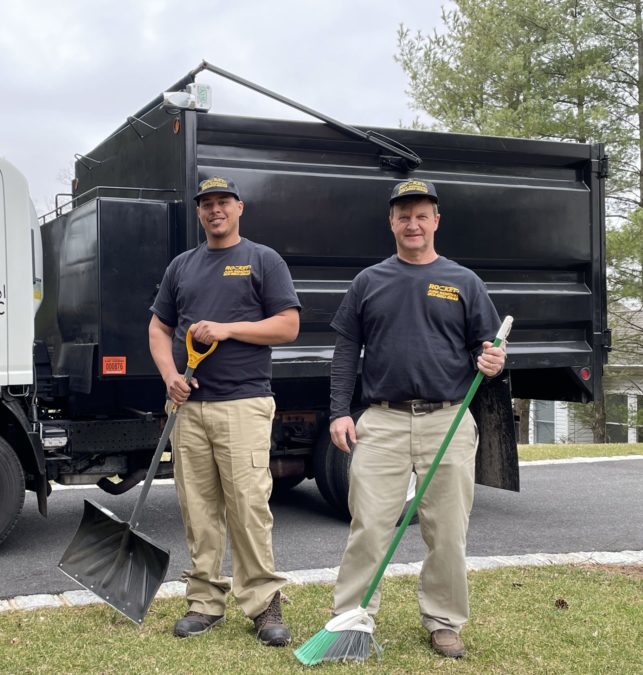 />
Our Haledon Junk Removal Process
To get started on your Haledon junk removal, contact Rocket Junk Removal! We are available Monday through Saturday to assist you. Just describe the junk you need to be removed, and we'll give you a no-cost estimate for service. We'll then book your appointment!
On the way to your property, we'll give you a courtesy call with our ETA! After we arrive, simply show us the junk in person, and our team will give you a firm, final quote for service. Once you give us the okay, we'll get to work!
Sit back and relax while our team takes care of all lifting and loading. Our team is experienced in hauling just of all shapes and sizes. Hallways and stairwells barely slow us down!
With everything loaded up, it's time to settle the bill. We accept cash, credit cards, and checks for your convenience! After that's squared away, we haul your junk away for good! Our eco-friendly services ensure that as many materials as possible will be donated or recycled, and only the leftovers go to the landfill!
Enjoy your freshly cleared space, and remember Rocket Junk Removal for future reliable junk hauling services!
Attic Cleanouts in Haledon
In most cases, throwing something in the attic for storage means it's out of sight and out of mind. Unfortunately, you can only do this so many times before you run out of space up there! When you find your attic overrun with junk that you can't even remember obtaining, getting rid of it can be both a hassle and a headache. Fortunately for you, Rocket Junk Removal is here with our attic cleanout service!
Our experienced team will head up to your attic and remove all that unwanted junk, from boxes of old books to musty linens and even forgotten furniture pieces. We always bring the muscle, so we'll have no trouble getting all your junk down from the attic and carrying it out to our truck without any damage to your property. When your attic storage has gotten out of hand, call the experts at Rocket Junk Removal to bail you out! Contact us today for your no-cost service estimate, and reclaim your space!
About Us
Based out of Wyckoff, NJ, Rocket Junk Removal is the company to call when you need fast, affordable junk removal in the northeastern New Jersey area. Check out our service area, because there's a good chance we're able to provide junk removal services near you! If you don't see your exact location, give us a call, and we can work something out with you! Our team is eager to help our community with all its junk removal needs. We are eager to hear from you and kick off your junk removal journey!
What Our Customers Have to Say
4.6 out of 102 reviews
SAVE $20!
When You Book Online
WHAT ARE YOU
LOOKING FOR?