Full-Service Junk Removal Services in Woodland Park, NJ
Have you been dealing with clutter on your property for long enough? To get rid of old junk from your home, business, or other space, contact Rocket Junk Removal. Our hauling services are the perfect way to offload your junk without ever having to lift a finger.
LOCAL JUNK REMOVAL SERVICES IN WOODLAND PARK
Have you ever stopped and thought about all the different properties you can find in Woodland Park, NJ? There are many different neighborhoods, businesses such as Cytec Industries, and even apartments and other rental spaces. With every property comes junk, too. It's a fact of life that over time, belongings accumulate, break down, or become unwanted for another reason. That's why we provide our customers with junk removal services in Woodland Park, NJ. You never have to handle your own junk removal job again!
At Rocket Junk Removal, we'd love nothing more than to lend you a helping hand. We are a locally owned and operated business that strives to provide you with a better experience than our competition can. So don't wait to get in touch. You could be receiving service from our experts as soon as today or tomorrow!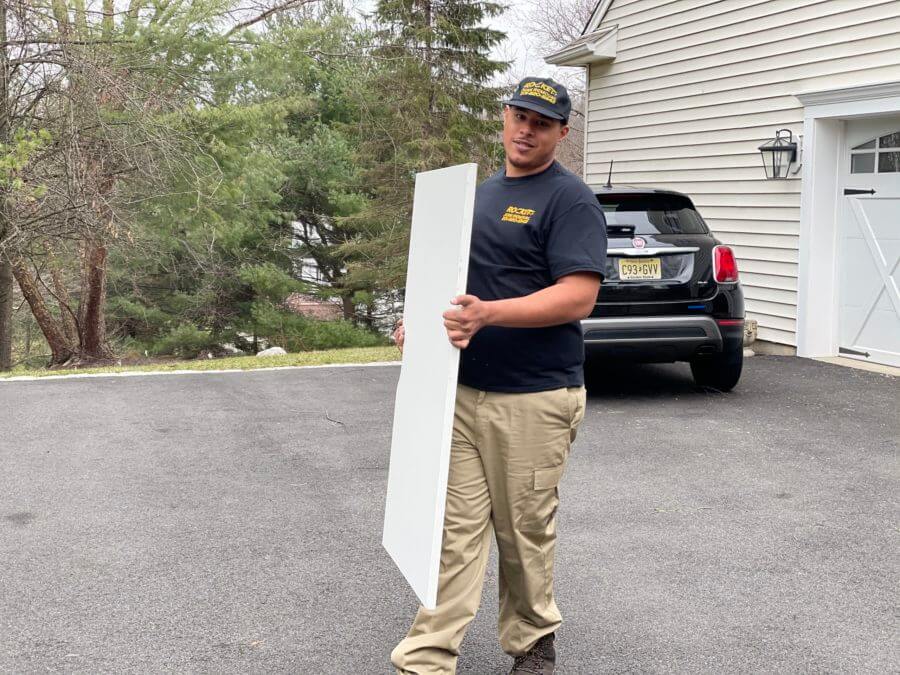 />
Why Rocket Junk Removal?
Looking for junk removal near you? You can't go wrong with Rocket Junk Removal, a local business that provides junk removal services in Woodland Park, NJ and other nearby service areas. We aren't part of a franchise. When you choose us, your money stays in your area instead of being sent out of the state. Additionally, since we don't have to pay franchise fees, we can offer lower prices for junk removal. Because of this, household junk removal and commercial junk removal won't empty out your wallet! Get rid of junk without getting rid of all your money!
On the day of your appointment, expect to see an all-professional crew that's eager to serve you. Our crew is trained to provide you with friendly service and fast results. The only attitude we'll give you is our positive attitude, and we'll stay focused on the work at hand until it's done. You may be surprised at how quickly we can haul your junk away. The best part is, you'll never have to lift a finger because we are full-service!
Need to book an appointment? Interested in same-day junk removal? If so, you shouldn't wait to contact us today. Fortunately, it's easy to get started! You can click Book Now to schedule an appointment right here on our website. Or, if you'd prefer to speak to us over the phone, call us at 201-820-5343.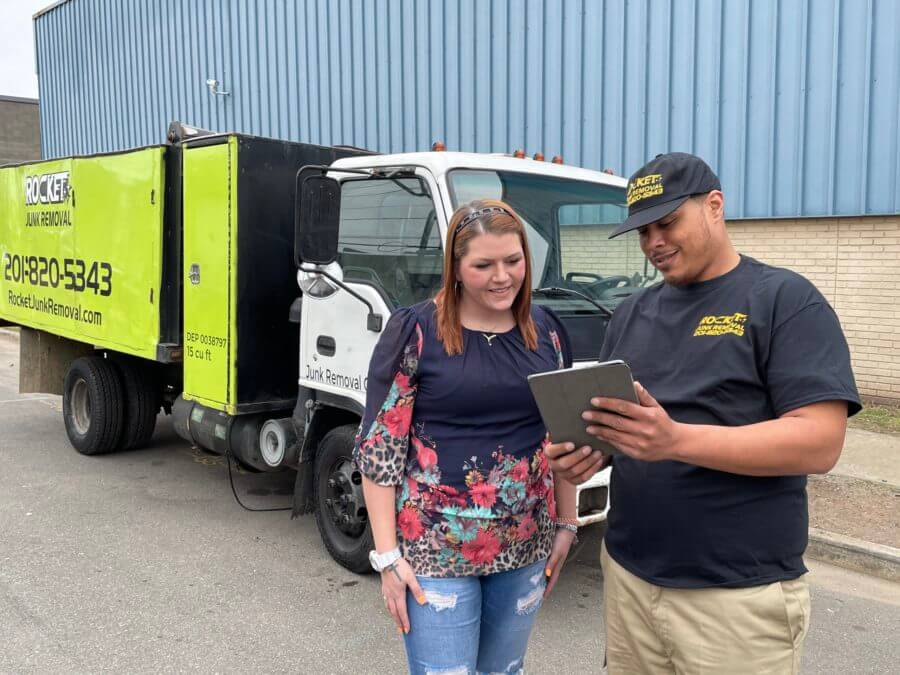 />
How Woodland Park Junk Removal Works
You will always know when we're going to be there because we provide you with a 2-hour arrival window and also call you when we're fifteen minutes out.
Once we have arrived, just let us see all the junk you don't want, accept our upfront service quote, and step aside as we begin to haul it all away!
We are a full-service junk removal team that's happy to do all the heavy lifting for you. It won't take us long to load up our truck.
Lastly, we'll make sure you're satisfied, accept your payment, and head out so we can dispose of or donate the junk we collected.
Basement Clean Outs in Woodland Park, NJ
Is your basement looking a little disheveled? Do you have stacks of junk towering throughout your cellar? This job might be overwhelming to you because of the sheer amount of stuff you have to sort through. Add on repeated trips up and down the basement stairs, and you're looking at a serious workout if you do this work alone. There's a better way to clean out basement junk, and it's by asking us for our basement clean out services.
First, take us down to the basement so we can see what has to go, be it old furniture, cardboard boxes, clothes and toys, old decorations, or something else. Once we've gotten an understanding of what we're working with, it won't take us long to lug it away. We don't mind going up and down the stairs, and we certainly don't mind taking your basement junk to a disposal site for you, either. By the time we're done, your basement will be manageable and tidy once more!
About Us
Rocket Junk Removal is the #1 junk removal team you can trust to tackle clutter in any corner of your house! From the basement to the attic and everywhere in between, we'd love to sort out your mess for a fair, volume-based price. We're more than just a junk removal company—we're a fixture of your community, and we want to prove it to you with our neighborly service. Contact us today to request junk removal services in Woodland Park, NJ and see for yourself what makes us so special!
What Our Customers Have to Say
4.6 out of 102 reviews
SAVE $20!
When You Book Online
WHAT ARE YOU
LOOKING FOR?