Full-Service Junk Removal Services in Verona, NJ
We haul away junk in Verona Township so you don't have to! If you're itching to get rid of your junk, then let us know when and where we can meet you. The team at Rocket Junk Removal can't wait for your appointment day because there's nothing we'd love to do more than be at your service!
FAST AND AFFORDABLE JUNK REMOVAL IN VERONA, NJ
There are opportunities to rest and relax in Verona, NJ when you look for them. Some of us may head over to the Verona Park Boathouse to enjoy the water, while others of us might just stay home and watch television. When you've got free time, it's good to spend it the way you want to, but a junk problem might stop you from doing that. If you need professional junk removal services in Verona, NJ, then get in touch with us! Rocket Junk Removal is so ready to serve you!
As you are well aware, Verona is home to approximately 14,000 people, and in turn, many different houses and businesses. As a result, we receive many calls for both residential and commercial junk removal needs. When we get these calls, we're always ready to step up to the plate. No matter who you are, we'll work hard to haul away your clutter!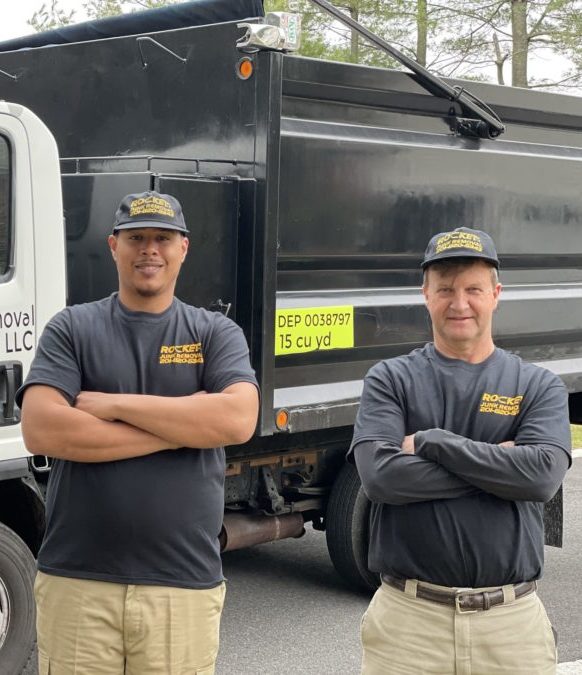 />
Why Our Hauling Services in Verona, NJ?
At Rocket Junk Removal, we haul junk because we understand many people would rather skip the do-it-yourself process. Take a close look at this process, and you won't be able to blame them. Firstly, you'll have to pick up all the unwanted things and load them onto your vehicle. Then, you'll have to take them all to a nearby disposal site, meaning more time out of your day. Since you've got better things to do than this excruciating work, let us take it on for you. We're pros when it comes to junk removal services in Verona, NJ, and because of this, we'll be happy to do it for you!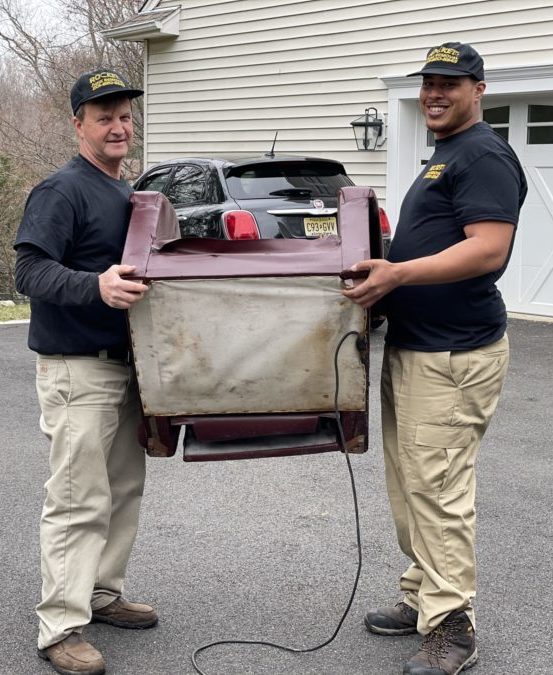 />
Junk Removal Experts in Verona, NJ
When our team is at your service, you'll never have to lift a finger, so just sit back and relax. You'll be able to spend that time however you'd like while we haul all the junk. What's more, we'll do the work for a fair price! Our junk removal cost in Verona, NJ is determined when we estimate how much truck space your junk will take up. Then, we'll let you know what you're paying in the form of an upfront quote. That way, you'll always know what you owe us straight away!
Rocket Junk Removal could be by your side soon, but you have to book an appointment to get started. So, are you ready to get in touch with us? If so, we'd love for you to either contact us online or call us at 201-820-5343. When you do, be sure to let us know what kind of junk you need us to haul away. From clothes and toys to cubicles and computers, we're ready to take it off your hands, so just let us know.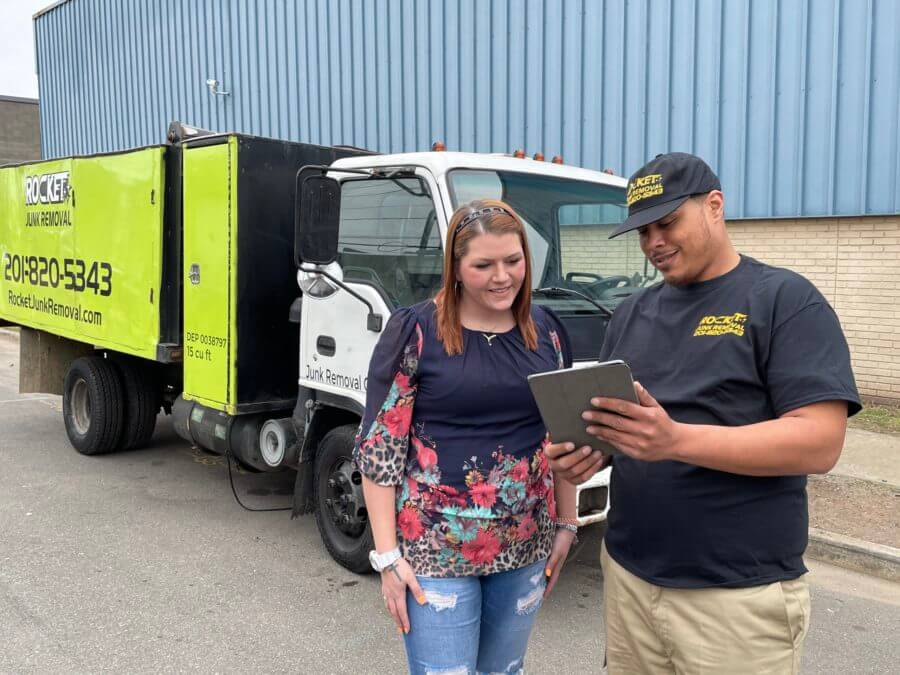 />
How Verona Junk Hauling Works
At Rocket Junk Removal, we keep a close eye on our schedule so that we can guarantee our timely arrival for each and every appointment.
When we arrive, take a moment to greet us, lead us to the unwanted guy, then accept our upfront, volume-based service quote!
We will haul your junk out the door, load it onto our truck, then double-check to make sure we didn't leave any clutter behind.
Before we can leave, we'll need to settle up with you, so please have your payment ready. We'll take it, then get out of your way!
Property Management Services in Verona, NJ
Landlords and property managers who need a helping hand with their rentals and real estate are free to contact us for fast, affordable help! Our property management services make life easier for you when you have cleanup tasks at one of your properties. We clean up apartments, town houses, condos, and all sorts of other spaces, so when an old tenant leaves you with a mess, you know who to call. We'll haul that junk away so fast, it'll be like it was never there. We can even clean up outside your properties, removing yard debris that a storm or windy day might have scattered around.
About Us
Rocket Junk Removal has taken the standard of junk removal service and "blasted it off" to brand-new heights! When you are searching for junk removal services in Verona, NJ or other locations that are done by qualified pros for a fair price, then we've got what you're looking for. On top of this, we'll haul your junk away fast so you can save as much time as possible. The best part is that all the while, you'll be supporting a local business, meaning everyone benefits.
What Our Customers Have to Say
4.6 out of 102 reviews
SAVE $20!
When You Book Online
WHAT ARE YOU
LOOKING FOR?