Small Mobile Home Demolition Services
For trusted mobile home demolition experts, choose Rocket Junk Removal.
Local Small Mobile Home Demolition
Over the years, your once prized mobile home may now be in a state of disarray, leading to wasted property space and a huge eye sore that can't be easily hidden. The good news is that the right demolition and junk hauling team can solve the problem in a matter of hours! With mobile home demolition and removal from Rocket Junk Removal, you can finally get rid of your old mobile home.
Demolishing a small mobile home is a complex process that requires expertise, manpower, and tools to get the job done right. The crew at Rocket Junk Removal is the best option for anyone looking for local small mobile home demolition services. We're experienced, well-trained, and well-equipped to handle any demolition job that comes our way.
Ready to get started? Scheduling professional trailer house demolition is as easy as calling Rocket Junk Removal at 201-298-8690. You can also reach out using our online form.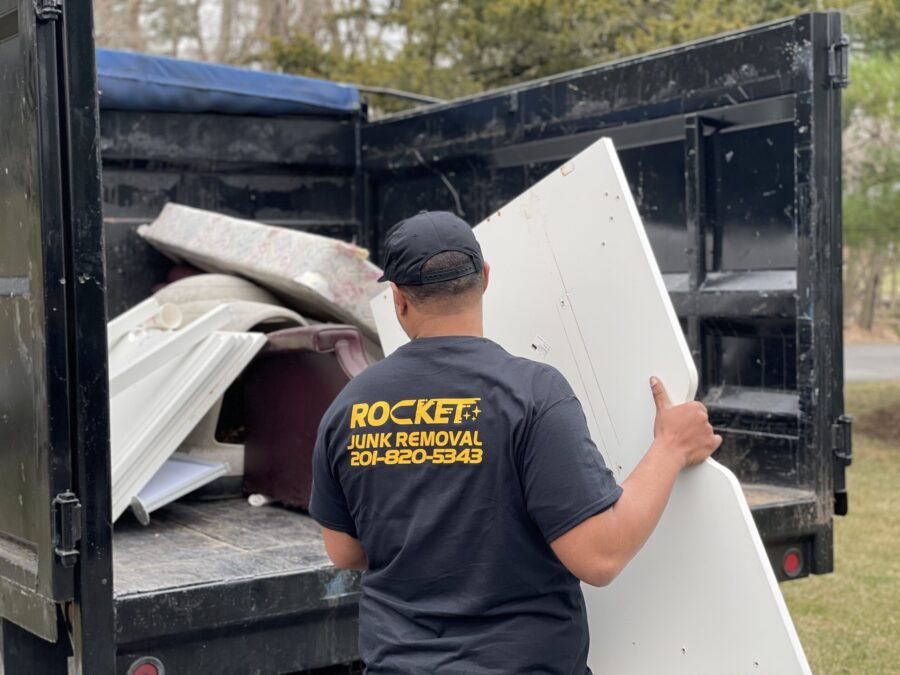 />
Why Us for Small Mobile Home Demolition?
When it comes to small mobile home demolition in Wyckoff, you want a company you can trust. By choosing Rocket Junk Removal, you can have total peace of mind that your investment is well worth the cost. We provide five-star service to all of our customers, starting at the initial phone call you make to discuss your demolition needs.
At Rocket Junk Removal, we don't cut corners in efforts to save time or money. Instead, you can expect a thorough demolition job that is done carefully and skillfully to prevent property damage and other hazards. After successfully completing a mobile home demo, we collect all of the leftover debris and parts, haul them away, and recycle as much as we can.
By choosing us, you're guaranteed friendly service, an expert demolition crew, thorough cleanup, and an unbeatable price that you won't get anywhere else.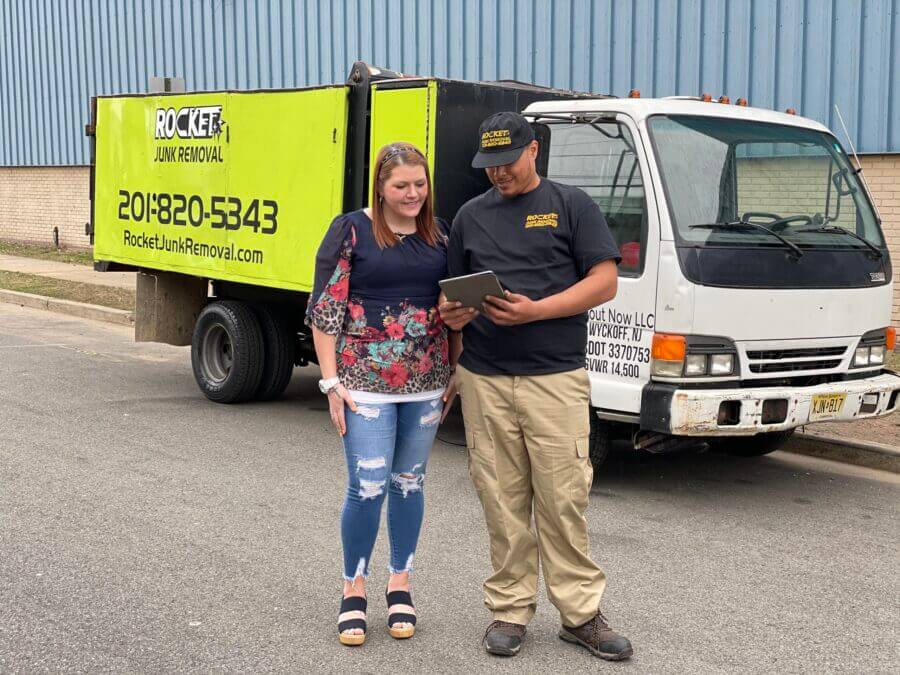 />
Our Mobile Home Demolition Process
1. Get in touch! You can call our team at 201-298-8690 or contact us using our online form. One of our representatives will be in touch ASAP to discuss your project and to schedule a service appointment on a day/time that is most convenient for you.
2. In the meantime, we will obtain any necessary demolition permits.
3. On the day of your appointment, you'll receive a courtesy call when the crew is 15 minutes away.
4. Upon arrival, we'll take a close look at the size and overall condition of the junk mobile home. We'll then come up with a demolition plan.
5. After the mobile home has been demolished, all of the remaining debris is loaded onto our heavy-duty trucks. If you approve of the work, you'll pay us, and then we'll leave and haul away all of the remnants. You'll be left with a clear lot that is ready for a new home!
6. We properly dispose of all items. Scraps, including metal, glass, and wood, are recycled to reduce the amount of waste that is sent to local landfills.
Appliance Removal Services
Before demolishing your mobile home, you want to make sure that all important items have been removed. The process goes much more smoothly when the home is as empty as possible, as there is less debris to haul away after the tear down. While there are certain items that you can sort through and remove on your own, such as clothing and small home goods, others are best left to the professionals.
With appliance removal services from Rocket Junk Removal, you don't have to stress over how to remove bulky items. Instead, our team of professionals will quickly remove any unused or broken appliances that you don't want to keep, including ovens, refrigerators, microwaves, and any other appliance you may have. Reach out to our team at 201-298-8690 to discuss your appliance removal needs.
About Us
When it comes to manufactured home demolition or any kind of junk removal, you deserve the best service. Rocket Junk Removal is a locally owned and operated business that treats customers like family. While the job may not be easy or pretty, there's a special type of pride that comes from keeping our communities clean and junk-free.
As a local company, we strive to keep our services affordable. Unlike franchise companies, Rocket Junk Removal offers volume-based pricing without any hidden or surprise fees at the end. What you see is what you pay!
No matter how big or small the project is, you can assure that our crew is putting in 110%. Our goal is to exceed customer expectations every time. When you're ready for our mobile home demolition services, we're ready for you!
What Our Customers Have to Say
4.6 out of 102 reviews
SAVE $20!
When You Book Online
WHAT ARE YOU
LOOKING FOR?