Full-Service Junk Removal Services in Essex County, NJ
Our hauling services in Essex County will put an end to any clutter problems you might have. Contact us today to arrange a same-day or next-day appointment.
ESSEX COUNTY JUNK AND CLUTTER REMOVAL SERVICES
The disposal of your unwanted items just became a whole lot easier. That's because the junk hauling professionals at Rocket Junk Removal are ready to help you out! We serve New Jersey service areas, including your very own Essex County. This includes cities such as Newark, Montclair, Bloomfield, and many others.
As you know, Essex County is a sprawling place, with homes and businesses as far as the eye can see. Don't let clutter ruin the great view. Our junk removal services in Essex County are available now!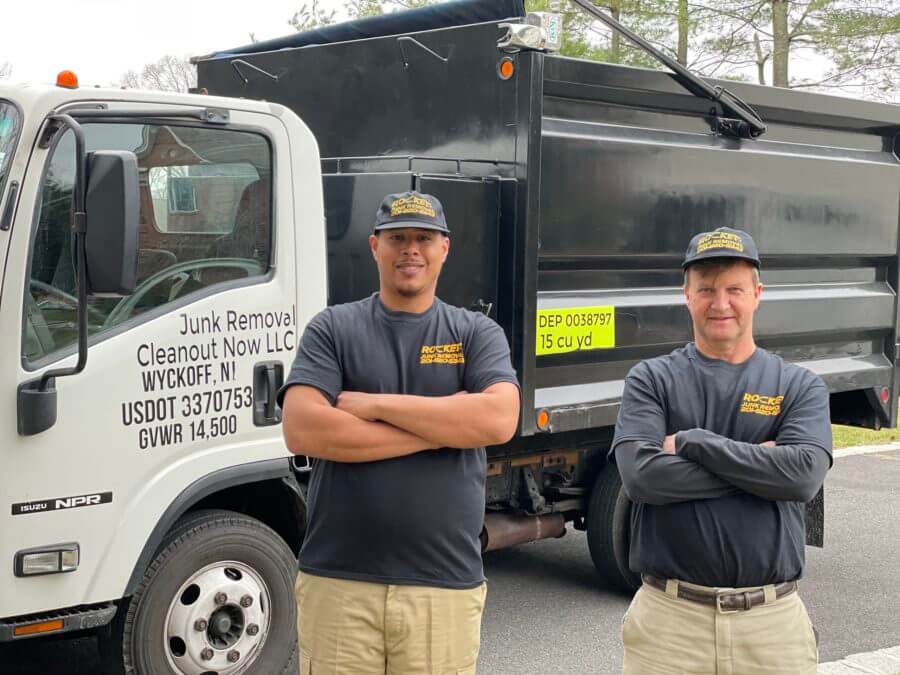 />
Why Rocket Junk Removal?
Rocket Junk Removal is more than just a junk pick up business. We're a neighborhood crew of junk removal experts that want to serve you right! We were founded in New Jersey, and we are staffed by New Jersey locals that just want to make your life a little more organized. That's why we'll always haul your junk away with big smiles on our faces.
Sustainable junk removal doesn't just have to be a daydream thanks to us. When we haul away your junk, we aim to recycle and donate whatever we can. We even donate your lightly used items, such as clothing and toys, to local charities like the Habitat for Humanity ReStore.
Scheduling junk removal services in Essex County, NJ couldn't be easier. Contact us online now to claim an appointment day and time. Or call 201-820-5343 to receive a prompt junk removal estimate.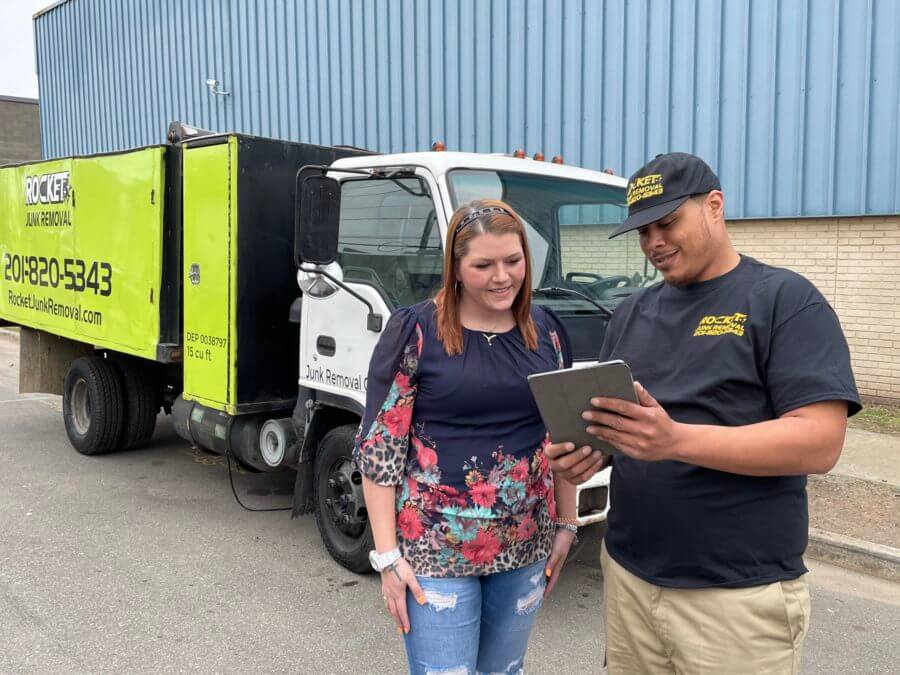 />
How It Works
When we're on our way, we'll give you a call so you know to expect us. Trust us when we say we'll always be right on time!
Once we have arrived, take a moment to get to know us, then let us see all the junk you'd like to get rid of.
We'll proceed to give you an upfront quote for the job at hand. Accept our upfront price, and we'll get to work.
Finally, we'll load all your junk into our truck before bidding you farewell and disposing of all of it.
Construction Debris Removal in Essex County
Construction projects are always going on somewhere in Essex County. If you're in charge of a construction job, chances are, the last thing you want to do is meticulously clean up all the debris that got generated along the way. After all, you've got a building to focus on. The solution is our construction debris removal services. Our crew will pick up all those bricks, blocks, drywall scraps, and other items that got left in a pile. That way, you don't have to worry about disposing any of it for yourself!
About Us
At Rocket Junk Removal, we believe the needs of the customer should always come first. That's why we provide fair prices and offer same-day and next-day appointments: so you can get what you want when you need it!
You'll also be pleased to know that our fully trained staff will work hard to finish your junk removal appointment ASAP. Why? Because saving time and money for you is one of our biggest goals. For junk removal staff that make a difference, choose Rocket Junk Removal today!
What Our Customers Have to Say
4.6 out of 102 reviews
SAVE $20!
When You Book Online
WHAT ARE YOU
LOOKING FOR?