Attic
Cleanout Services
With our attic junk removal services, your cluttered attic can become tidy and manageable once again. Let's begin!
Attic Cleanouts
Rocket Junk Removal cleans up attics so that you don't have to push your way through a sea of junk just to find the one thing you're looking for. No matter what you've got stashed away in your attic, we'd love to help you part ways with it! Just get in touch with us, and you can book attic cleanouts today. In fact, we can even offer you same-day or next-day appointments. That way, you don't have to wait long for our professional crew to be on-site, ready to haul away your attic junk.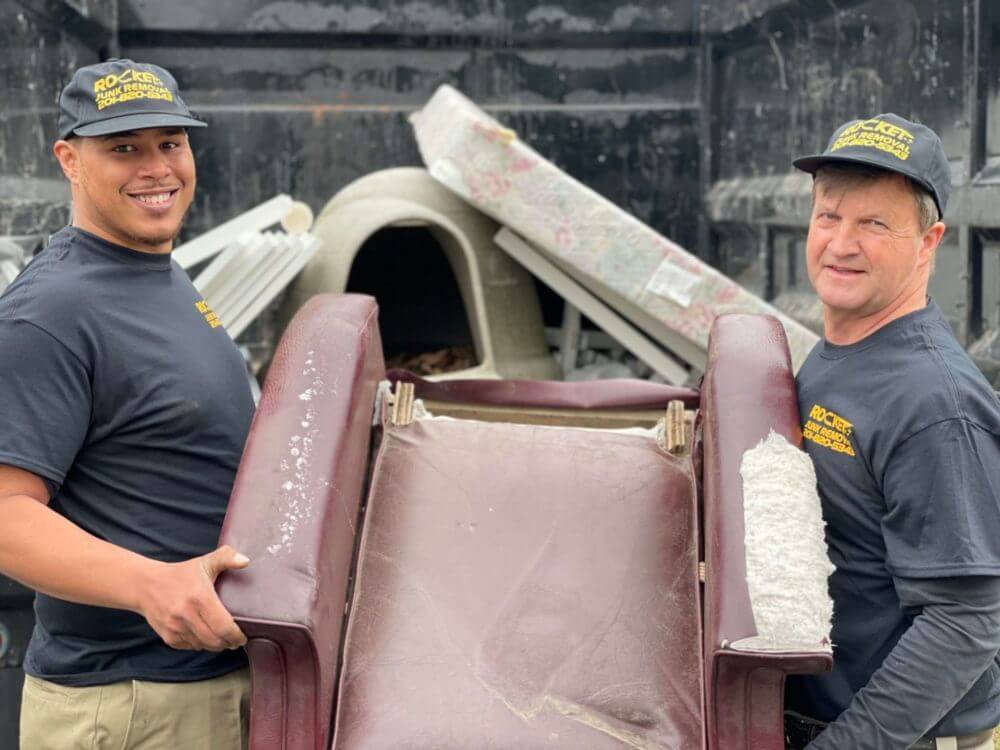 />
How Attic Cleanouts Work
From the beginning to the end, here's how an appointment of attic cleanup goes down.
Courtesy call. To begin, you'll know we're on our way when you receive our complimentary phone call.
We haul junk. Next, lead us to your attic, and we'll begin hauling your attic junk to load up in our truck.
Wrapping up. After processing your payment and making sure we got everything, we'll head out of there.
Disposal. Finally, we'll deal with disposing of the junk. This includes recycling and donating junk when we can.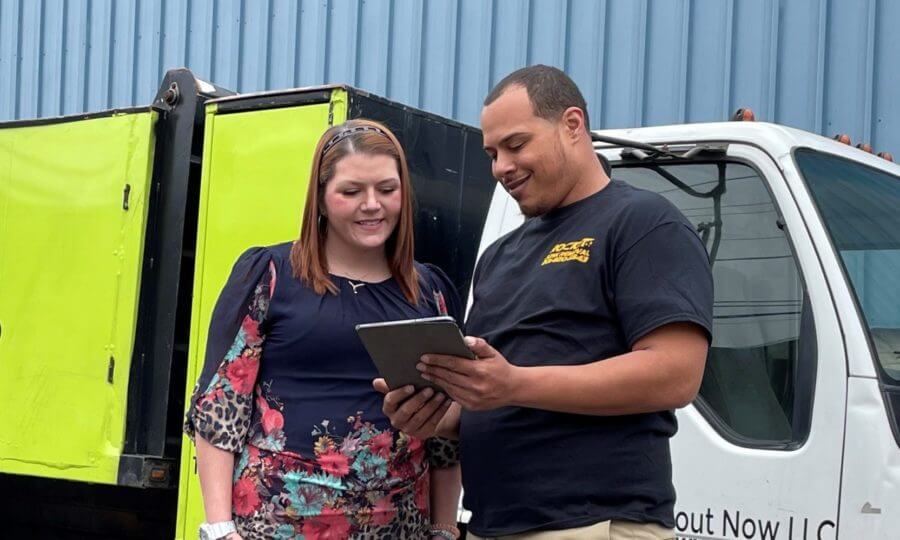 />
Custom Quotes
During your attic cleanouts appointment, we'll charge you a custom-tailored price that's made to fit your needs. Nothing more.
Our quotes are mostly based on volume. So, show us how much junk you've got, and we'll determine our asking price accordingly.
If there's anything we won't do, it's charge you hidden fees. When you agree to our quote, you know that the price is final!
With Rocket Junk Removal, you'll get a chance to support your local economy while receiving prices that are better than the franchises' prices!
Attic Cleanouts: Junk We Take
Electronics
Old televisions, radios, VCRs, and other outdated pieces of electronic waste may as well stop taking up room in your home. Ready to send e-waste on its way?
Toys
The kids have moved out. They're all grown up. Consequentially, the things they used to play with went into storage. Perhaps they'd be better off as donations instead?
Clothing
Got a bunch of clothes you don't fit into anymore? Then why keep them in the attic? You'd be better off letting Rocket Junk Removal take it all away.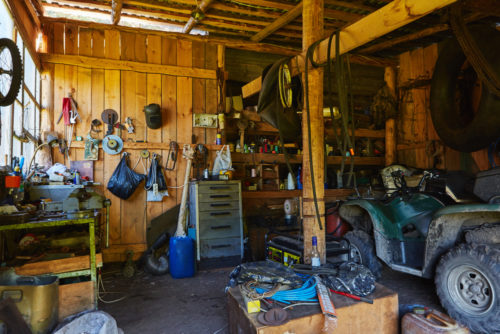 More Items We Take
Carpet
Bagged trash
Weights
Books
Newspapers
Magazines
Cardboard
Hoarder junk
Mattresses
Here's How to Get Started On Attic Cleanouts:
Get in Touch
Click Book Now to access our online scheduling tool. Or, you can give us a phone call by dialing 201-820-5343. Right On Time
We won't leave you twiddling your thumbs. Instead, you can expect us during the appointment's 2-hour arrival window. Never later. Attic Cleanup
Finally, we'll haul away your attic junk and start cleaning it out. Once we're done, our truck will be full, and your attic will be empty. Hurray!
REVIEWS
Local Junk Removal & Hauling Services