Full-Service Junk Removal Services in Passaic County, NJ
Our Passaic County junk removal services are the perfect solution to the cluttered mess in your home or office!
Reliable Junk Removal in Passaic County, NJ
Passaic County is the perfect getaway from the chaos of New York City. Located just around 44 miles from The Big Apple, Passaic County is a relaxed suburban county with plenty to do. As a family hotspot full of large parks lined with walking paths, Passaic County just needed one thing: a convenient, eco-friendly junk removal service. That's why Rocket Junk Removal gladly offers junk removal in Passaic County, NJ! With an array of provided services, we can cater to your specific circumstances, schedule, and service.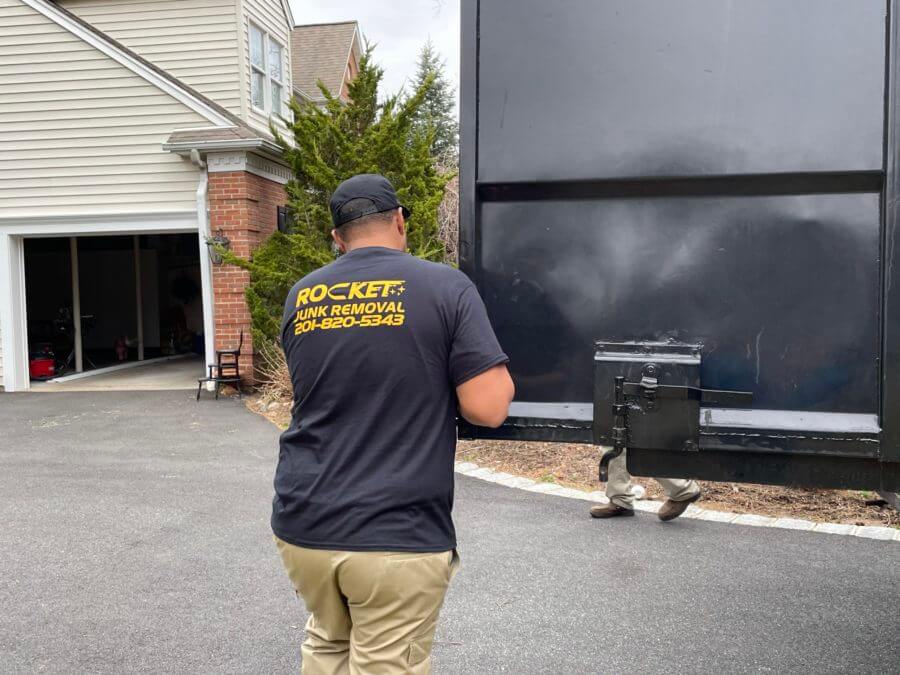 />
Why Us?
Have you ever felt like you'd never get around to addressing your mess of junk? That's what we're here for! Rocket Junk Removal is a full-service company that works around the clock to make sure your space is up to your standards. Because of our high level of expertise, work ethic, and teamwork, we're the best junk removal Passaic County company! What's more, is that our junk removal pros get your job done at a rocket speed without missing a mark.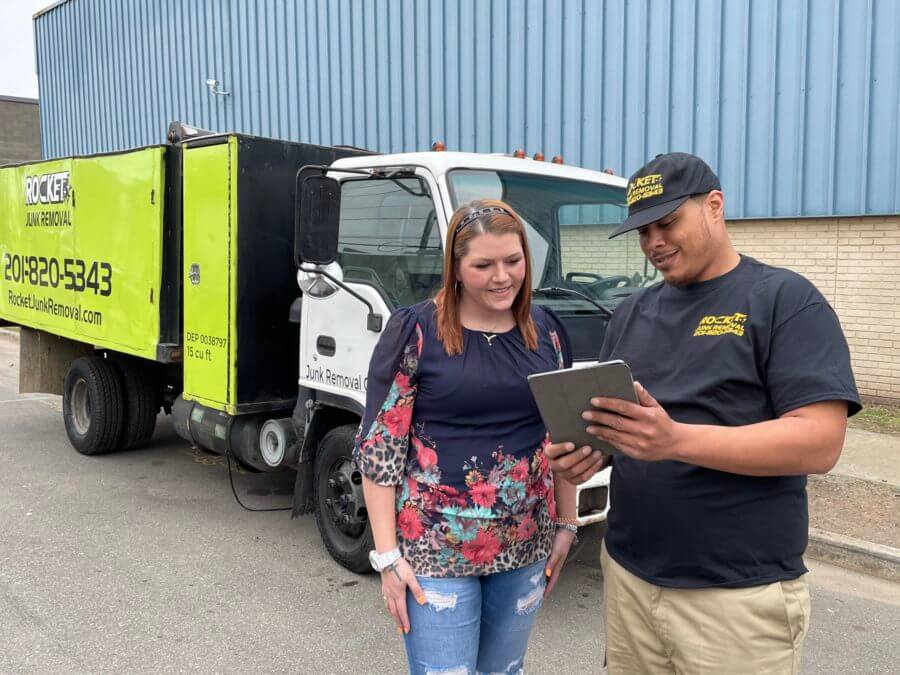 />
Process
To kick off the process, schedule your appointment for junk hauling services in Passaic County by calling us or booking online.
Next, you can expect a call from our crew to notify you they're on the way to your appointment!
When our crew rolls up in their trucks, just show them what needs to go and they'll present you with a firm quote at no cost.
Satisfied with your total price? Approve the quote and our team can get right to it!
Old Shed Removal
One of the many services we provide in your neighborhood is old shed demolition and removal. Since this is rarely a one-man job, we believe shed removal should be left to a team of experienced professionals. Not only do we save you the trouble of the entire removal and disposal process, but we do it at a fair price too! Here's how it works.
First, our crew will make sure the shed is demo-ready by emptying it out and removing any doors or windows. Now comes the fun part! Using our approved pro-grade tools and safety equipment, our team will dismantle your shed panel by panel. This process usually begins with removing the roof and ends with demolishing the floor. Then, when your shed is fully broken down, they'll quickly sort through the different materials and load them up in our trucks. Finally, our crew will head to a construction waste disposal center and drop off your shed debris for recycling!
About Us
Thanks to Rocket Junk Removal, junk removal in Passaic County, NJ just got a whole lot easier! Our company is a local, full-service junk hauling company based in Wyckoff, NJ. We provide a wide range of customizable services designed to fit the varying needs of our much-appreciated customers! Additionally, we serve a variety of areas neighboring our home base of Wyckoff. To name a few, we cater to Bloomingdale, Hawthorne, and Bogota!
Our friendly team also poses a huge upside of giving back and protecting our environment. Since the ball is in our court regarding waste disposal, we always take the right path that results in the best disposal solution. This manifests in donating and recycling anything possible we get our hands on! We utilize our knowledge of the industry to cultivate meaningful connections such as charity organizations and bulk item recycling centers that keep our customers' junk out of landfills. After all, we admire the beauty of our environment and do what we can to sustain its health!
What Our Customers Have to Say
4.6 out of 102 reviews
SAVE $20!
When You Book Online
WHAT ARE YOU
LOOKING FOR?